Since October, self-driving "robotrucks" have been routinely rolling through the southwestern United States—traveling along the I-10 freeway from West Texas all the way to Southern California with a cargo of brand-new refrigerators.  While these autonomous big rigs are accompanied by human co-pilots (at least for now), all things point to a future with America's roadways filled with truly autonomous semi-trucks.
Embark, a Silicon Valley start-up dedicated to developing sustainable self-driving truck systems, is leading the way to this new frontier.  "We are trying to get self-driving technology out on the road as fast as possible," remarked Alex Rodrigues, Embark's 21-year-old CEO in a recent interview with the New York Times.
Unlike self-driving consumer vehicles, which face constant questions regarding how they will manage to navigate complex and chaotic urban centers, semi-truck drivers spend the bulk of their time "heading straight on desolate highways."  While the viability of consumer self-driving technology will ultimately depend on the willingness of the consumer to buy-in and trust the technology, experts agree that logistics companies are ready to "upgrade their fleets [with self-driving technology] the moment it makes financial sense."  But what impact will this inevitable technological change have on the individuals who share the road with these fleets?
Some studies suggest that the impact of autonomous driving technologies could be favorable for all drivers in the way of safety and even fewer accidents. Whether you agree with this claim or not, there is still the question of "who will be liable when a self-driving truck causes an accident?"
The answer to this question may be the all-too-familiar legal response: it depends.  Liability may befall the technology manufacturer, the trucking company, the human co-pilot (if along for the ride), or a combination of these parties.  The legal theories underlying these claims may change as well.  Once a fully autonomous truck causes an accident, the personal injury claim will no longer be based on the driver's negligence, but instead will rely almost exclusively on a products liability theory against both the manufacturer of the self-driving truck and the software company that engineered the specific self-driving technology.
Ultimately, there are many unknowns—but the inevitability of self-driving technologies signals what is sure to be a significant change on our nation's highways.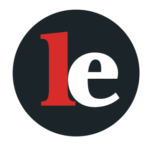 The Legal Examiner and our Affiliate Network strive to be the place you look to for news, context, and more, wherever your life intersects with the law.