As parents and guardians of teenagers know, it is not always easy to talk to your kids about difficult issues or to change behaviors that are popular among their peers. This certainly holds true when it comes to cell phone use while driving. Cell phones are a prized possession among most teenagers—a way to stay connected, express their personality and to convey their social status. They also view cell phones as a source of both safety and convenience. A recent research article on adolescent drivers' perceptions of in-vehicle cell phone use by Flaura Winston and others found that all of these factors combine to make it difficult to change the behavior of teenagers who use cell phones while driving.
That same research also sought to identify what intervention strategies might work. In other words, how should parents and guardians approach their young adult drivers with this important safety issue? At least one important thing is to understand how your child perceives the risks and benefits of cell phone use while driving. Having an open conversation about these pros and cons and educating your teenager about the benefits of abstaining from cell phone use when they are behind the wheel could have a big impact on changing their behavior. Of course, safety and crash avoidance are key justifications for avoiding cell phone use while driving, but explore the legal consequences as well. Could your teenager get a fine? Lose their license? Face criminal charges?
These messages need to be delicately handled—teenagers feel a strong connection to their phone and rely on it for safety. So it is also important to talk about—and validate—the value of having a phone in the car, but not using it while driving. Impress upon your young driver that there is a right time to use their phone and a wrong time to use their phone—and NEVER while driving. Saying it is okay to have the phone with them but to not use it while driving enables the teenager to stay connected while also staying safe.
Encourage your young driver to think critically about the risks of driving and the importance of not getting distracted. Of course, cell phone use is not the only distraction, so see if you can get your child to think of other distractions—such as using the GPS, adjusting the radio, eating or putting on make-up. One way you might do this is to show a video of poor driving behavior and ask your child to critique it. Here's just one example of distracted driving:
http://www.youtube.com/watch?v=Qz1rO7wUSYg
In addition, it is a good idea to discuss the alternatives available to your teen driver—such as pulling over to make a phone call, planning ahead to avoid the need for phoning, or asking a passenger to make the call on behalf of the driver. Brainstorm these ideas together and see what ideas your child can come up with on their own, giving them a sense of ownership over their own decisions.
Before you sit down to talk with your child, think about your own credibility—and even ask your teenager to critique your driving behavior. Do you use your cell phone while driving? Have you been a good role model or do you in fact need to change your own behavior? Talking about your own issues and the strategies that you can use as well can help your child to get on board and see that the issue is not just theirs, but everyone's.
Make sure that your child knows that they can come to you with questions and that there are lots of resources online. For just a few examples, check out: focusdriven.org, endDD.org, or every15minutes.com.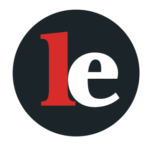 The Legal Examiner and our Affiliate Network strive to be the place you look to for news, context, and more, wherever your life intersects with the law.