Men today are living and working longer than previous generations.   While they may be delaying retirement, the aging process is not being delayed.  In today's fast-paced world, there's no time for men for deal with fatigue, unwanted body and mood changes, or other normal side effects of aging.   The cause of these symptoms is often low testosterone, commonly known as "Low-T".  Because millions of men are maintaining active lifestyles into their fifties and sixties, it's no surprise that the amount of men taking testosterone drugs to treat Low-T has increased five-fold within the past 13 years.
Unfortunately, some of these men that took Low-T drugs to treat their fatigue or body and mood changes are now suffering from testosterone drug side effects that are even worse than the symptoms.  Men taking testosterone drugs are increasing their risks for heart attacks, strokes, or other cardiovascular events.  Many of these men who were just trying to find a way to feel normal again in their daily lives are now suffering severe health complications and seeking compensation through a Low-T lawyer.
While the packaging on testosterone drugs may not have warned about heart attacks or strokes, recent studies have shown that men taking testosterone drugs to treat Low T may have an increased risk of suffering a heart attack or stroke compared to men who are not taking testosterone drugs.  Previous studies have warned of similar effects, yet the manufacturers of testosterone drugs do not warn of these dangers of testosterone drugs and heart attacks.  Because the manufacturers of Low T drugs did not properly warn of the risks, testosterone lawyers are taking action to protect patient's rights.
If you or a loved one suffered a heart attack, stroke, or another cardiovascular event while taking Testosterone drugs, you should consider talking with a Low-T lawyer to discuss your rights.
For more information on testosterone heart attacks, and testosterone lawsuits, please visit:  http://testosterone-heart-attack.com/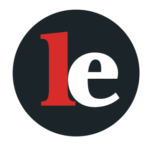 The Legal Examiner and our Affiliate Network strive to be the place you look to for news, context, and more, wherever your life intersects with the law.