November 16, 2010
Overprescribing and misuse of antibiotics creates "super bugs" that are resistant to antibiotics, endangering the lives of people who develop these dangerous infections. However, people can prevent antibiotic resistant bacteria, save their own life and ultimately the lives of others by learning when and how to use antibiotics properly.
Antibiotic resistant infections are one of the world's most pressing public health threats, causing hundreds of thousands of deaths every year. In the United States, they are responsible for $35 billion in societal costs, $20 billion in excess healthcare costs and cause 8 million additional days in the hospital.
Hospital acquired infections caused by antibiotic resistant bacteria can be especially dangerous and hospitals must have policies to prevent transmission of these infections.
While many feel taking an antibiotic cannot hurt anything, taking them for illnesses that they do not treat, or failing to take the drugs as directed results in great harm because it makes bacteria change in a way that reduces or eliminates the effectiveness of the antibiotic in the future.
Antibiotics only work on bacterial infections, not viral infections. Viruses cause the common cold and flu, often referred to as Upper Respiratory Infections (URIs). The prescribing of antibiotics for URIs is the leading cause of misuse of these drugs because they have no effect on these illnesses. The body's immune system must fight and clear viral infections on its own.
Allowing a viral infection such as a cold to run its course without requesting antibiotics from the doctor may be hard for some parents who want to relieve their child's suffering. Children may have up to nine colds each year. Parents must remember that antibiotics are useless on the bacteria that cause colds.
People who take antibiotics even though their illness is not treatable by these drugs risk serious and even fatal drug side effects for no reason.
In order for an antibiotic to kill the bacteria of an infection, a person must take the antibiotic as directed on time, every time until the medicine is gone even if feeling better. If a person does not follow these orders, some of the bacteria live on, mutating into a bacteria that is immune to antibiotics.
While Methicillin-resistant Staphylococcus aureus (MRSA) is a well-known antibiotic resistant infection, many other bacteria have developed immunity to antibiotics and cause serious illness and death.
A New York Times article earlier this year profiled Acinetobacter, an antibiotic resistant bacteria that kills tens of thousands of people every year.
The U.S. Food and Drug Administration (FDA) and the U.S. Centers for Disease Control and Prevention (CDC) have joined forces to educate about the proper use of antibiotics during this Get Smart about Antibiotics Week running November 15-21.
In addition to using antibiotics only for bacterial infections when indicated, the FDA recommends people do the following:
Don't skip doses and take your medicine as prescribed. Antibiotics are most effective when taken as prescribed.
Don't save antibiotics. The drug is meant for a particular infection at that time. Don't use leftover medicine. Taking the wrong drug can delay the appropriate treatment and your infection might get worse.
Don't take antibiotics prescribed for others. Only a health care professional can determine the right treatment for your infection.
"Helping the public understand the implications of inappropriate antibiotic use are an important step in slowing the spread of resistance to antibiotic drugs," said Edward Cox, M.D., M.P.H, director for the Office of Antimicrobial Products in FDA's Center for Drug Evaluation and Research in a release. "While there are research efforts underway to develop new antibiotics for treating patients with bacterial infections, antibiotic resistance will always be a challenge and we will always need to use these medicines responsibly."
If healthcare professionals and individual people do not follow these antibiotic rules, these drugs may not work when you or someone else really needs them.
For more information, see the CDC's Get Smart – Know When Antibiotics Work brochure entitled Cold or Flu. Antibiotics Don't Work for You or if you are a parent, the brochure Snort. Sniffle. Sneeze. No Antibiotics Please.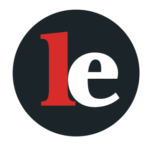 The Legal Examiner and our Affiliate Network strive to be the place you look to for news, context, and more, wherever your life intersects with the law.