What would you do if you were the owner and CEO of a company whose product had been linked by the FDA to the sudden deaths of nearly a dozen infants? Warn the public? Pull the product from the shelves? Send out a press release telling parents to avoid the product? Of course you would do what any human who cares about the safety of babies would do and make sure to take the danger away, pull the product, warn people – do something.
Well, not if you are Jay Borneman, owner and CEO of Hyland's. His company has made millions selling a product that has been linked to infant deaths. Hyland's sells teething tablets and gels which contain the active ingredient belladonna. These products were designed to soothe babies that are teething. Belladonna is a plant based ingredient that is toxic at certain doses. It is nicknamed deadly nightshade and was used as a poison by the Romans. This toxin contained in Hyland's teething gels and tablets was used by innocent parents on their even more innocent babies to deal with the discomfort of teething. Every parent knows that urge to find some relief for your baby when they are teething.
What did Jay do when it became known that his products were causing deaths? He denied the association. He did not warn unsuspecting parents. He refused to remove his products from the shelves. Instead, he doubled down. He continued to tell parents to use his belladonna containing products on their children's gums.
Borneman and Hyland's response to this terrible health risk is alarming and outrageous. The FDA first raised its concern with belladonna levels in these products in 2010. Borneman and Hyland's told the FDA that they had figured out a way to manufacture its products with acceptably low levels of belladonna. Hyland's then went about selling more and more of their cash cow, all the while still claiming it was safe.
Reports poured into the FDA of injuries suspected to be related to Hyland's teething products. In September 2016 the FDA again brought its concerns to Borneman and Hyland's, advising Hyland's of 10 reported deaths and over 400 serious injuries.
With these reports, Hyland's and Jay Borneman must have pulled the product from the shelves, right? No. Instead, Jay and Hyland's fought back against the regulators and the data. Hyland's offered no apology, claiming, "We are confident that any available Hyland's teething products, including those you already have, are safe for use." Unfortunately, some families did continue to use the products and infants have suffered from seizures and likely death.
Finally, on January 27th, 2017, the FDA told Hyland's that they once again found elevated levels of belladonna in Hyland's products. The FDA stated that "its laboratory analysis found inconsistent amounts of belladonna, a toxic substance, in certain homeopathic teething tablets, sometimes far exceeding the amount claimed on the label." The FDA told parents, "the body's response to belladonna in children under two years of age is unpredictable and puts them at unnecessary risk." Yet, even in the face of this drastic action, Hyland's told the FDA that the company would not agree to conduct a recall. In fact, Jay Borneman and Hyland's continues to tell parents that their products are safe even though they have stopped selling the teething products.
Why would Borneman and Hyland's continue to push this dangerous product? Well, as is so often true, follow the money. Borneman cares about quarterly profits. Don't take my word for it, take his, "If you want to have a great quarter, don't do a recall," quipped Borneman in an interview. Moreover, Borneman recently gave another interview to CNN whereas instead of apologizing to the mourning mothers of dead babies, had the gall to claim that "sadly" the FDA statements resulted in Hyland's discontinuing the sale of these products which "resulted in the loss of 24 jobs." Is that the sad part of this horrible situation, Jay? Not everything is about your business and your money.
The insensitivity to the suffering families is absolutely beyond comprehension. Jay, you should be ashamed of yourself. If you are worried about these jobs, why don't you put those people to work at one of your million dollar mansions.
Or maybe you can have one of them captain your boat. You know the one that during all of this horrible news about your belladonna containing products you renamed the "Belladonna!"
Its disgusting Jay, and offensive to those families whose children have died or been injured by the belladonna contained in your products. Maybe, someday, one of the grieving moms that I represent will get the chance to rename that boat. . .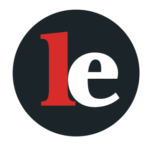 The Legal Examiner and our Affiliate Network strive to be the place you look to for news, context, and more, wherever your life intersects with the law.