If you are one of the 14,000 patients administered the contaminated steroid shot, you are likely fairly confused right now. Sadly, early symptoms of this rare form of fungal meningitis look a lot like the flu – nausea, headaches and stiff necks are common. Early identification of the infection is imperative. Therefore anyone that received an epidural shot needs to take the time to figure out whether they have been exposed to on of the contaminated vials.
Below are your action steps:
Did you receive the shot between the dates May 21, 2012 and September 26, 2012? If not, you are likely outside the "incubation period" and you were not exposed to the contaminated shot. While there is no hard and fast rule for the incubation time – one victim did not develop symptoms for 42 days.
Contact the medical clinic where you received the shot – they know whether they received the contaminated shot. In the alternative, check the Center for Disease Control and Prevention (CDC) website for the listing of clinics that received the contaminated shot (link is here). If you are reading this outside the clinic's work hours, don't hesitate to make a trip to the Emergency Room. ER's have been the first line of defense for a lot of the contaminated individuals and should be well versed in the processes required to treat you.
Get a diagnostic lumbar puncture if you received the contaminated shot. The CDC recommends that this diagnostic procedure be performed at a clinic other than the one that you received your infected shot at.
Report your case – the CDC is recommending that physicians report these, but, there is no harm in doing it yourself and it is very easy. Just fill out the report at the FDA website here. Information regarding where/when contaminated victims got their shot will help the CDC's investigations and hopefully limit the number of life threatening injuries.
Make sure you are getting proper treatment. Sadly, the treatment for this rare form of meningitis is not uncomplicated. Patients who have meningitis will need to be administered through an IV the antifungal drugs amphotericin B and vorconazole. This may take some time and could require a hospital stay – potentially a few weeks. Both drugs also have their own serious side effects such as kidney or liver impairment. Your medical provider will discuss these with you in detail.
Speak to a lawyer – Your first priority is getting proper treatment. Secondarily, you need to speak to one of the lawyers that is looking into who should be held responsible for this catastrophic outbreak. It is unfair that you should bear the cost of this injury – the companies responsible should be held accountable.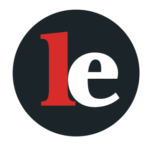 The Legal Examiner and our Affiliate Network strive to be the place you look to for news, context, and more, wherever your life intersects with the law.