Are you ready for fall sports work-outs, practices and games? The National Athletic Trainers' Association recommends that each organization or institution that sponsors athletic activities or events develop and implement a written emergency plan. Is yours ready? Are you going to met with your local emergency medical service provider who will be at your events? You do have emergency medical providers at your events, right? What plan is in place for the use of emergency medical service at practices and school sponsored work-outs? Do you know what equipment the responders will have? Have you decided what you want them to have and what they might need to be able to properly respond to what you anticipate? Have you set up a communication system with those providers for practices and games? How are your athletes going to be transported? Does your location have any unique problems, and if so, have you considered those? Have you discussed those problems with the emergency medical service and do you have their input?
Is your team physician on board (aware of your plan, approved your plan and able to comply with his/her part of the plan)? Is the coach on board and prepared? Are you planning a dry-run? Where is your plan going to be posted and are all who are part of the plan aware of where it is?
What planning have you taken to address weather issues throughout the year for your athletes and transportation of them if there is an emergency? Catastrophic injuries can occur at games, practices or even work-outs. Unfortunately, it is the catastrophic event that will result in scrutiny of your actions, and perhaps legal action against your institution.
In my opinion, having a full-time, NATA Certified Athletic Trainer to plan and implement proper emergency management of athletic medical emergencies is the easiest way to minimize an institution's exposure to liability. Since the NATA's criteria is the standard to which your institution may well be held if a possible case is reviewed by a lawyer after the fact, it only makes sense to have an NATA Certified Athletic Trainer on staff to provide excellent daily care to your students and to plan for, and be available, should the emergency occur. Budgets are tight. Saving money is a priority, but you can't afford the exposure and cost to which you will subject your institution if you do not have a Certified Athletic Trainer.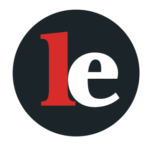 The Legal Examiner and our Affiliate Network strive to be the place you look to for news, context, and more, wherever your life intersects with the law.