On October 1, a new law came into effect in Nevada that aims to reduce the number of drunk/impaired drivers on the road. Any individual who is arrested for driving while intoxicated will be required to use an ignition interlock for a minimum of 90 days after the initial arrest; if convicted, they will need to use it one for an additional six months or longer.
Both locally and nationwide, the ignition interlock is a device that is being implemented with the goal of decreasing the number of impaired driving incidents. Recently, a Reno, Nevada woman was arrested on the suspicion of driving under the influence (DUI). At approximately 9:00 pm, neighbors watched as Jordan Jackson turned onto their street at a dangerously high speed, slid across her yard, then caused substantial damage after crashing into her own house. While there were no injuries reported in this incident, this is very often not the case. In fact, impaired driving accidents kill approximately 29 people per day across the United States
An ignition interlock is a device that measures the blood alcohol level content of an individual then temporarily locks the vehicle's ignition if any alcohol is detected. If someone fails the test multiple times in a row, the ignition interlock will continue to lock the ignition for a longer amount of time than the last. While the ignition interlock system will not turn the engine off if the car is already moving, it will still detect alcohol and alert the driver to pull over with flashing lights and a horn. It also has a camera to ensure that it is the driver themself blowing into the device, not a passenger or individual standing outside of the car.
The implementation of the ignition interlock is already showing great promise in reducing impaired driving incidents. According to the Center for Disease Control (CDC) in Atlanta, impaired driving incidents may be reduced by approximately 67 percent when using an ignition interlock instead of suspending an individual's driver's license.  Ultimately, ignition interlocks may be a powerful tool to use both in Nevada and in the 29 other states that require it.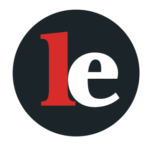 The Legal Examiner and our Affiliate Network strive to be the place you look to for news, context, and more, wherever your life intersects with the law.