Usually it's a struggle to keep unwanted weed and plant growth under control. Not so with DuPont's widely popular "Imprelis" herbicide. It seems to be killing everything in its path—including mature shrubs and trees that take years—and countless hours of labor—to grow. Professional landscapers, golf courses, and homeowners are suffering as a result, and if you are one of them, we want to talk with you and hear about your experience using Imprelis.
Imprelis is a relatively new product on the market. It was approved for use by the EPA in August of 2010 and DuPont started selling it in October of last year. It is marketed as an herbicide used to control and kill broadleaf weeds, such as dandelion, clover, plantains, wild violet and ground ivy. Now, less than a year later, it is clear that Imprelis is causing serious unintended damage to mature plants and trees. DuPont itself has specifically identified negative effects on Norway spruce and white pine trees, and is advising customers to not use the product near these trees. DuPont has also launched a special website to address the growing controversy surrounding Imprelis.
In addition, DuPont is implementing a voluntary suspension of the sale of Imprelis and plans to launch a product return and refund program for the product. The company is apparently in discussion with the EPA about the most effective means of carrying out these initiatives and the EPA is in the process of preparing a "stop sale" order. The EPA is additionally requesting that DuPont release thousands of confidential documents and scientific information on Imprelis' safety and effectiveness.
Whether DuPont will respond to this request remains unclear, but what is clear is the need for the public—and consumers of Imprelis—to be informed about what risks DuPont was aware of when they put this product on the market and whether they released the product with appropriate instructions and warning information. Already a number of lawsuits have been filed against DuPont by consumers who used Imprelis only to see years of hard landscaping work die away. This has happened to a wide range of consumers, ranging from individual homeowners to commercial properties such as golf courses, housing developments and colleges and universities. Regardless of what type of property owner you are, if you have been injured by Imprelis, you may have legal recourse and we want to hear from you.
Please contact me via email: mmonheit@anapolschwartz.com or phone 215-840-6573 to add your voice to this growing environmental problem.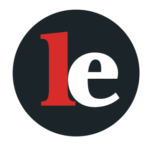 The Legal Examiner and our Affiliate Network strive to be the place you look to for news, context, and more, wherever your life intersects with the law.