Two epilepsy drugs – Lamictal and Keppra – which are currently listed in category C may be dangerous to a fetus and should be listed in category D, according to new data. The difference between the categories is that D shows evidence of risk, but the benefits outweigh the risks. While category C is indicated for drugs that have shown to be harmful in animal studies.
Methodology RxFilter, a powerful database and searching tool analyzed the FDA's Adverse Event Reporting System in regards to birth defects, stillbirths, and congenital abnormalities that were linked to 18 medications for epileptics.
Lamictal, also known as Lamotrigine, is a drug manufactured by GSK to control seizures associated with some forms of epilepsy.
Keppra (levetiracetam) is another medication used to treat seizures and adults. It is manufactured by UCB Pharma.
Other anti-epilepsy drugs examined included: Dilantin, Klonopin, Neurontin, Topamax, Trileptal, and Zonegran among others.
Birth defects are a serious adverse drug event associated with a variety of prescription drugs. The use of RxFilter indicates that the FDA's current categorization of pregnancy risks needs revising. Regulatory bodies need to consider the need to reclassify some drugs, but at the same time more studies need to be done to provide conclusive evidence.
The FDA's Adverse Event Reporting System (AERS) is the largest active database of adverse events, but it is incomplete, filled with misclassifications and misspellings and most importantly out-of-date. Other databases exist in the form of birth registries and there is also data that is kept by health insurance companies that can also be used to track the association between drugs and side effects.
Common Birth Defects Tied To Drugs
Cleft lip is a treatable birth defect that affects the upper lip and the roof of the mouth (palate). It happens when the tissue that forms in the roof of the mouth and upper lip don't completely fuse together before birth. Other birth defects include spina bifida and heart defects.
Topamax, also ananti-seizure medication, in particular, is shown to increase the risk of oral clefts in infants exposed to the drug or generic rivals, during the first trimester of pregnancy. In fact, since the FDA warning in March, several Topamax lawsuits have been filed and are pending.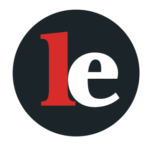 The Legal Examiner and our Affiliate Network strive to be the place you look to for news, context, and more, wherever your life intersects with the law.