Recent political debates have thrusted the HPV vaccine into the national limelight. Texas Governor Rick Perry and Minnesota Congresswoman Michele Bachmann have both been under intense criticisms by the public and opponents about their stance on the HPV vaccination. However, the biggest issue flying under the radar has been that of informed consent. There has been a monumental push by the Centers for Disease Control and Prevention (CDC) for young women to vaccinate against HPV. However, there is concern that these women are not receiving detailed information about the risks and benefits of the HPV vaccine.
Informed consent is crucial because the HPV is not without its adverse effects. According to the CDC, more than 18,700 adverse events have been reported following administration of the Gardasil vaccine. Adverse events are collected by VAERS, which is a database that is severely underreported. The CDC describes most of the adverse events as "non-serious" because they don't result in hospitalization, permanent disability or death.
The fact is that young women and parents are not receiving all of the information necessary before consenting to the HPV vaccine. Parents and patients are not aware of the potential adverse events and even if they are, the adverse events are trivialized by the CDC who claims that 92% of the adverse events only include pain, fainting, swelling on the arm, headache, nausea and fever.
There have been many instances of death, neurological disorders, auto-immune disease, arthritis and paralysis that have been associated with Gardasil. These adverse events may be linked to Gardasil, or they may not be. The fact is that informed consent would allow parents and young women to appreciate this information and determine the risks and benefits of Gardasil. Gardasil has only been on the market since 2006 and it is too soon to determine how effective the vaccine is, how long it immunizes against the limited strains of HPV it protects against and the potential risks of the vaccine.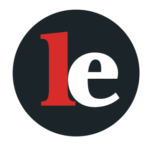 The Legal Examiner and our Affiliate Network strive to be the place you look to for news, context, and more, wherever your life intersects with the law.