On June 6th, a careless driver in the Memphis area caused a succession of accidents on I-40 near Austin Peay Highway—one involving a small car that side-impacted a tractor trailer and slid under the truck between the wheels. One adult and a small child were taken to the hospital in critical condition and the driver was charged with not maintaining proper control of her vehicle and financial responsibility for damages.
In the trucking industry, they call this type of collision a "side underride," and the real tragedy is that this accident could have been preventable with the right equipment. Attention to the problem began in May of 2016, when the Insurance Institute for Highway Safety (IIHS) hosted a conference to explore the issue. At the time, current underride deflectors were judged to be inadequate, as collisions with the sides of tractor-trailers were resulting in over 300 deaths a year. While federal crash data doesn't specifically record how many of these involve an underride event, the IIHS estimates it could be as much as half—a number deemed too high by researchers.
Underride guards have already been under limited use for a number of years by various transporters—some cycling-centric cities such as Boston and Seattle have even mandated side underride guards, or "wings," on all 18-wheelers within city limits. While these devices would be able to protect commuters on bicycles from being sucked under the wheels of the trailer, many experts felt they would not be strong enough to deflect an automobile impact at highway speeds.
"Our research told us that too many people die in crashes with large trucks because underride guards are too weak, so we designed crash tests to replicate scenarios where guards have failed in real-world crashes," says IIHS senior vice president of vehicle research, Dave Zuby. The Institute has already been testing rear underride guards for a number of years, even creating the TOUGHGUARD award, an accolade given to manufacturers of rear trailer guards whose products pass several stringent testing criteria.
The IIHS points out that federal laws currently only require large trucks to have rear underride guards, not side ones. The Institute points to a 2012 study that proposes strong side underride guards have to potential to reduce serious injuries and fatalities by more than half in instances of side crashes with tractor-trailers.
So why aren't more trucking companies implementing these safeguards? "IIHS isn't a regulatory agency, and other than safety, there was no incentive for semitrailer manufacturers to make improvements," Zuby offers in explanation. Currently, the National Highway Traffic Safety Administration (NHTSA) only requires tractor-trailers to have rear underride guards for vehicles traveling on interstate highways.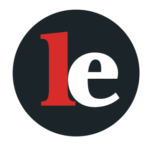 The Legal Examiner and our Affiliate Network strive to be the place you look to for news, context, and more, wherever your life intersects with the law.