TheProductLawyers.com reports on a lawsuit regarding Invokana and the development of a very serious condition known as diabetic ketoacidosis. According to the suit (case number 1:15-cv-00636) filed in the Southern District of Alabama, a woman claims, that upon taking the type II diabetes drug, Invokana, she developed diabetic ketoacidosis. The complaint states that she began taking the drug in December of 2014 and developed ketoacidosis a short time after this.
Allegations Against Invokana
Her claim further states that there was no warning given to her at the time of her taking the drug that she may develop ketoacidosis. It was not listed on the label as a side effect of the drug and she was not informed of the potential development in any other way. Yet, she claims, the makers of Invokana, Janssen Pharmaceuticals, should have been made aware of the possibility of this side effect through their clinical trials and therefore would have had the ability to warn patients. Even further, she claims that the company marketed the drug for the treatment of type I diabetes, and even high blood pressure, conditions which the drug was never approved by the FDA to treat.
How Does Invokana Work?
Invokana, an SGLT2 inhibitor, works by keeping excess glucose from being reabsorbed by the kidneys and instead eliminates that sugar via urination. The FDA has, however, issued a requirement for manufacturers of Invokana and other SGLT2 inhibitors like it to adjust the warning labels to list the potential for the development of ketoacidosis.
Symptoms Of Diabetic Ketoacidosis
For those who develop ketoacidosis, the condition can be deadly. In fact, if left untreated for even 24 hours patients can fall into a coma or die. Unfortunately, patients who have taken Invokana and developed ketoacidosis often report no extreme elevation in blood sugar levels, which is a common indicator of the condition. This has lead to delays in diagnosis. The FDA encourages anyone with symptoms of ketoacidosis, even without high blood sugar, to seek medical attention immediately. Symptoms can include frequent urination and excessive thirst, confusion, shortness of breath and nausea and vomiting.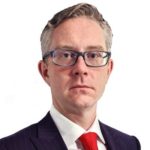 Mr. Banville is a personal injury attorney who has experience in handling auto accidents, work injuries, medical malpractice, dog bites, slip and falls, and representing survivors and victims of sexual abuse. Mr. Banville is affiliated with law firms in Pennsylvania, New York, New Jersey, Delaware, D.C., and Maryland. Justice Guardians