As reported recently, the Food and Drug Administration ("FDA") has come out for a second time to strengthen their warning with respect to sodium-glucose cotrasnporter-2 (SGLT2) inhibitors. You can read that post here.
The first warning in May 2015, was a warning which stated that those who used SGLT2 inhibitors may be at risk of developing diabetic ketoacidosis. The second communication in December 2015 required the manufacturers of SGLT2 inhibitor drugs to change their warning label to include a warning about an increased risk of diabetic ketoacidosis and urinary tract infections.
The basis for these warnings appears to stem from the adverse events warning system used by the public to notify the FDA of complications with certain drugs. This is known as the FAERS, or the FDA Adverse Events Reporting System.
What Are The SGLT2's That May Cause Diabetic Ketoacidosis?
The current list of SGLT2 inhibitors available in the US include Invokana, Farxiga and Jardiance, which may be familiar to many given the extensive tv commercial coverage promoting these drugs in 2015 and 2016. Here is a full list of the drugs with their active ingredient names:
Farxiga (dapagliflozin)
Invokana (canagliflozin)
Xigduo XR (dapagliflozin and metformin extended-release)
Invokamet (canagliflozin and metformin)
Glyxambi (empagliflozin and linagliptin)
Synjardy (empagliflozin and metformin)
What Is Diabetic Ketoacidosis Or DKA?
DKA or acidosis, is a very serious condition that can occur in type I and type II diabetics. It is a condition that comes about when there is too much acid or ketones in the blood. This can occur as a result by which an SGLT2 operates. The mechanism of operation involves the drug converting excess sugar into a form which can be excreted through urination. This results in the body requiring to potentially source energy from fat and muscle, which when broken down causes fatty acids. These acids cause a chemical imbalance which then causes the ketoacidosis condition. It is difficult to diagnose, and in fact the EMA and the FDA have noted that there have been many cases of delayed diagnosis because traditional diagnosis presented with high blood sugar levels, however, since and SGLT2 operates to control blood sugar, the overall increase is slight, and as such may not appear as ketoacidosis.
Treatment for ketoacidosis requires hospitalization where the patient is often in intensive care as medical staff work to apply insulin and fluids to the body to combat a potentially comatose state.
Invokana Lawsuits Being Filed
As a result of this failure to warn, many patients who took Invokana, one of the SGLT2 drugs with the largest market share, are now stepping forward seeking justice. Lawsuits commonly allege that Invokana caused ketoacidosis among other injuries, and had the plaintiffs been adequately warned about the condition, they would not have taken the drug and suffered the injury.
Banville Law is currently assisting individuals who believe they have a right to an Invokana lawsuit. For more information on our litigation team, visit: https://banvillelaw.com/product-injury/invokana/attorneys/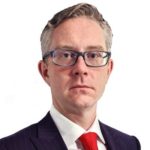 Mr. Banville is a personal injury attorney who has experience in handling auto accidents, work injuries, medical malpractice, dog bites, slip and falls, and representing survivors and victims of sexual abuse. Mr. Banville is affiliated with law firms in Pennsylvania, New York, New Jersey, Delaware, D.C., and Maryland. Justice Guardians