Many advocates for safer non-distracted driving have been questioning the safety of hands free use of electronic devices while driving for some time. Now there is more science to back up the argument that distracted driving is more than just texting and that the effort to have new cars come equipped with hands free , voice command technologies is misguided and potentially very dangerous. While many in the public view "hands-free" use of cell phones and in-vehicle infotainment systems as safe, new research clearly concludes that "hands-free" does not mean "risk-free" when it comes to safe driving.
David Strayer and his team of researchers from the University of Utah, supported by the AAA Foundation, released the results of a comprehensive cognitive distraction study that will factor significantly in the ongoing debate about what ancillary tasks drivers should or should not undertake while driving.
The study is unique in that it created a scientifically-based 5 point rating scale to determine relative levels of cognitive distractions for specific tasks. In other words, specific tasks were isolated and studied to analyze their cognitive demands to highlight their relationship to driver attention or inattention. The six tasks studied were listening to a radio, listening to an audio book, conversing with a passenger, conversing on a hand held phone, conversing on a hands-free phone and interaction with speech-to-text e mail system. Participants in the study performed the tasks under three different scenarios; one without driving, one in a high fidelity simulator and one in an instrumented vehicle. Brainwave(EEG) activity, reaction time, workloads, brake reaction times and eye and head movements were measured and utilized to create the cognitive distraction rating scale. Listening to the radio was a category "1", or minimal risk distraction, talking on a cell phone, hands free or handheld a category "2", or moderate risk and listening to and responding to in-vehicle, voice activated e-mail features a category "3", or extensive risk.
"This study constitutes the most in-depth analysis to date of mental distractions behind the wheel," said the AAA President and CEO in the AAA press release. "AAA is hopeful that it will serve as a stepping stone toward working in collaboration with automakers to promote our shared goal of improving safety for all drivers," said Darbelnet. "Specifically, these increasingly common voice-driven, in-vehicle technologies should be limited to use for just core driving tasks unless the activity results in no significant driver distraction."
This study was long overdue and we are grateful to Dr Strayer and AAA for conducting it. This study will allow for a more meaningful debate about the level of cognitive distraction that is acceptable from a driver's perspective and also from the perspective of what should and what should not be permissible for automobile manufacturers to incorporate into new vehicle design. Additionally, it is hoped that this study will highlight the false belief that speech-to –text devices in automobiles are safe, as well as other myths about the safety of using any hands free device while driving.
###
Joel Feldman founded End Distracted Driving (EndDD) after his daughter Casey was killed by a distracted driver in 2009. He has since organized hundreds of trial lawyers, health care professionals, teachers and driving instructors as volunteers to reach 200,000 people with EndDD's safe driving message. Anapol Schwartz is a leader in product liability and pharmaceutical litigation, having successfully litigated thousands of cases in state and federal courts during the last 30 years. The firm and its foundation support a wide variety of community outreach projects including those to raise awareness of the dangers of distractions while driving.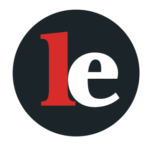 The Legal Examiner and our Affiliate Network strive to be the place you look to for news, context, and more, wherever your life intersects with the law.