I couldn't have been more than 10 years old when I first learned from my father that when an oncoming car flashes their lights, there was a good chance that a police officer was just up the road. He would always flash his lights to warn other drivers if we passed a highway patrol officer, and was certainly appreciative of the early warnings he received from other drivers. When I began driving, I too began exercising what I always thought was a courtesy to other drivers and never gave much thought to whether it was legal or not. As it turns out maybe I should have.
Apparently in many states drivers have been ticketed for the act, and at least one Florida resident, Eric Campbell, is fighting back and citing the Constitution in his defense.
A recent class action lawsuit filed against the Florida Highway Patrol by Campbell, who claims to have been ticketed within one minute of flashing his headlights to warn other drivers that a highway patrol officer was ahead, argues that headlight flashing is a form of speech and should clearly fall under the protection of the First Amendment.
I can see the argument from both sides. While "headlight flashers interfere with laws designed to keep motorists safe" as Rich Roberts, a spokesman for the International Union of Police Associations told Florida Today; the act does also seem to be a form nonverbal communication and therefore does seem to be under the realm of the First Amendment.
David Hudson Jr., a leading First Amendment scholar at Vanderbilt University, told Florida Today, "The First Amendment protects all sorts of nonverbal conduct, it protects more than the spoken or printed word… Courts have found that a wide variety of actions — such as honking one's horn or flashing one's headlights — are forms of communication under the First Amendment."
Florida Highway Patrol officers have been instructed to stop citing motorists for flashing their headlights until the class action lawsuit has been resolved. For more information see the Florida Today story here.
I personally find the issue very intriguing and will be following the developments in the coming months. What do you think? Should headlight flashing be protected by the Constitution?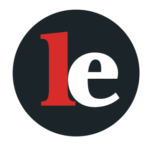 The Legal Examiner and our Affiliate Network strive to be the place you look to for news, context, and more, wherever your life intersects with the law.