After months of investigation and deliberation, the Tennessee task force on opioid abuse released their recommendations earlier this month. Created by Tennessee House Speaker Beth Harwell (R-Nashville), the goal was to not only work on new legislation, but also to determine best strategies for tackling the opioid epidemic that is currently crippling the state.
Consisting of six Representatives and the Speaker Pro Tempor, the task force set about formulating a comprehensive solution to issues that Tennessee is facing now as well as what might be even bigger problems in the future.
Some of the recommendations offered by the group include: creating a new public awareness campaign, limiting emergency room prescriptions and beefing up drug enforcement in the state by adding 25 Tennessee Bureau of Investigation (TBI) agents over the next year.
Another suggestion by the task force was to encourage consistent approaches to determining overdose deaths across an array of public health and law enforcement officials. This comes as little surprise when considering that Tennessee has admitted to not really knowing the true number of opioid deaths in the state due to inconsistent methodologies across multiple areas and disciplines—a problem I recently discussed in a another blog. And one of the most interesting recommendations was to "urge" the White House to renew its pledge for funds for combatting the crisis. Tennessee is currently receiving $13.8 million from the 21st Century Cures Act—a law enacted in December 2016 that authorized $6.3 billion in funding for the National Institutes of Health (NIH) and other organizations with the intent to better health and human services in the U.S.
Additionally, members of the task force noted that the governor's initial budget might need to be expanded. "It may cost some upfront money, but are you willing to save in the end… that is what you have to look at," commented Rep. Cameron Sexton from Crossville. Previously, Speaker Harwell had pointed out that the task force would offer a valuable opportunity for the necessary conversation to take place about opioid and prescription drug abuse in Tennessee. Recent statistics have shown that our healthcare professionals actually wrote more opioid prescriptions (7.8 million) than there are people in the state (6.65 million). Obviously, we need more than a change in policy; we need to change our mindset.
My view is that we need to discuss this subject from an accountability standpoint; something I discussed to great degree in an op-ed piece for The Commercial Appeal earlier this summer. Cities, counties and especially states that are currently bearing the economic brunt of this oppressive epidemic should investigate the circumstances and bring civil lawsuits against the makers of these drugs when appropriate—not only recovering money, but also providing injunctive relief to help curb the improper behavior of these pharmaceutical manufacturers. While task force recommendations such as these are helpful, they only scratch the surface of a deep-running issue without getting to the root of the problem.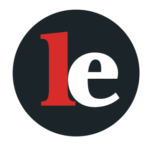 The Legal Examiner and our Affiliate Network strive to be the place you look to for news, context, and more, wherever your life intersects with the law.