Although it is still one of the highest selling birth control pills on the market, Bayer's blockbuster birth control pill, Yasmin or Yaz (hereinafter "Yaz"), has been under scrutiny for misleading advertising and health-concerns for years. It now appears that the future of Yaz could be decided before the end of the year.
In 2008, The FDA sent Bayer a warning letter as a result of their distracting and misleading ads that gave the impression that using Yaz resulted in clear, acne-free skin as well as allowing women to say "good-bye" to their Premenstrual Dysphoric Disorder (PMDD) symptoms. The FDA warned Bayer that there was no evidence or clinical experience to demonstrate this, and they would need to pull the ads.
Bayer bounced back from their advertising disaster, and Yaz continued to be Bayer's top-selling pharmaceutical drug and the "go to" birth control pill for many women. However, by late 2009, health concerns over the popular contraception began to cloud the image of Yaz. Health advocates started to get word out that Yaz put women at a higher risk for blood clots, strokes and other health problems, than other birth control pills.
Many women reported strokes, pulmonary embolisms, deep vein thrombosis, gallbladder diseases and other life-threatening injuries as a result of their use of Yaz. In fact, as of July 16, 2011, the number of lawsuits pending in the United States and served upon Bayer was about 9,300 (as reported by Bayer's 2nd Quarter Stockholders' Newsletter). That number is expected to rise.
And now two new reports have been released that merely beg the question – why is Yaz still one of the top-selling birth control pills?
On October 27, 2011, The FDA released the results from a study of combination birth control pills containing estrogen and drospirenone, such as, as compared to older birth control drugs which contain estrogen only. This six year study of more than 800,000 women found that woman taking Yaz had a 75 percent greater chance of experiencing a blood clot than woman taking the older birth control pills.
At the same time, the British Medical Journal (BMJ), a leading medical journal for doctors worldwide, published their own study which involved an eight year study of all 1.2 million Danish women at reproductive age through Denmark's national registry of medicinal products and census records. This study concluded that women who took birth control pills that contained drospirenone were at least at twice the risk of venous thromboembolism compared with users of older birth control pills.
The FDA said it hasn't reached a final conclusion on the drugs' safety but will hold a meeting with scientific advisers on December 8, 2011. Based on the large amount of scientific studies that are now available, we look forward to the FDA taking affirmative action to prevent the unnecessary injuries incurred by women taking Yaz. It is imperative that women be given all information necessary to make an informed choice about their birth control options. There certainly appears to be enough evidence now existing to say that there are safer options on the market than Yaz.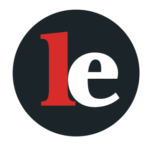 The Legal Examiner and our Affiliate Network strive to be the place you look to for news, context, and more, wherever your life intersects with the law.