TheProductLawyers.com reports on some disconcerting news regarding  IVC filters and the class action suits that have been filed against the makers of the device, specifically in Canada against Cook Medical. Inferior Vena Cava (IVC) filters are generally used when patients cannot take traditional blood-thinning medications but are prone to the development of blood clots. The device is implanted inside the inferior vena cava vein which transports blood to the heart and lungs. Placing the IVC filter into the Vena Cava is designed to prevent a pulmonary embolism which is when a blood clot blocks a pulmonary artery, which can be very dangerous and is sometimes fatal.
The Use Of The Filter
IVC filters are used temporarily until the threat of blood clots have passed. The U.S. Food and Drug Administration (FDA) has stated that the filters should be removed from the patient's body within 29-54 days to prevent possible health issues.
Allegations have been made by plaintiffs in two class action suits that the filters were defectively manufactured since they have fragmented while inside the patient's body or have come loose and migrated to other parts of the body, thus creating serious and ongoing medical issues. The fragments of the filter have the potential to puncture veins or become caught in the intestines.
Plaintiff Allegations Against The Devices
In August 2013 one plaintiff had a filter implanted as a precaution to help prevent blood clots in her lungs and heart since she could not take an anticoagulant. When medical professionals performed a removal surgery they discovered the device had moved to another location in her body and was not able to be removed because the procedure was deemed too risky.
The other plaintiff in the second class action suit alleged that removal of the IVC filter was unsuccessfully attempted twice. A third surgery was scheduled but was deemed too risky and did not happen. The plaintiff claims he suffered dizzy spells because the device was actually clogging blood flow in his body.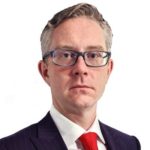 Mr. Banville is a personal injury attorney who has experience in handling auto accidents, work injuries, medical malpractice, dog bites, slip and falls, and representing survivors and victims of sexual abuse. Mr. Banville is affiliated with law firms in Pennsylvania, New York, New Jersey, Delaware, D.C., and Maryland. Abuse Guardian