TheProductLawyers.com reports on IVC filters and recent lawsuits against C.R. Bard, one of the  manufacturers of the devices. IVC filters are small, cage-like devices that are implanted into the inferior vena cava vein with the purpose of capturing blood clots that are migrating through a patient's bloodstream. The devices are used in those patients that cannot take traditional blood-thinning medications. When the risk of blood clots is no longer present, the filters should be removed since they are meant to be used as a temporary prevention method.
Allegations Surrounding The Filters
There have been numerous allegations from all across the United States alleging that the devices have failed to function properly. In multiple cases, patients have alleged that the filter has fractured and that the broken pieces have migrated to other parts of the body puncturing veins and organs. Some plaintiffs have even claimed that the pieces have become lodged in areas of the body that are deemed too risky for removal by surgeons. When the filters cannot be removed, patients are left at risk for future health complications that could arise and potentially cause more damage.
South Dakota Plaintiff Files Suit
One plaintiff from South Dakota has claimed in her lawsuit that she was the recipient of an Eclipse IVC filter manufactured by C.R. Bard. It was implanted into her body in order to protect her from blood clots which could migrate toward her heart and lungs. The woman was at risk of suffering pulmonary embolism or other major health problems.
This particular plaintiff claims that her filter has broken into pieces and those pieces have migrated in her body. She claims that surgeons tried to remove them but they were unsuccessful and now she is living in fear that a sudden and potentially fatal event could happen at any moment due to the broken filter. She states that this filter places her at risk for increased health complications which could potentially be life-threatening.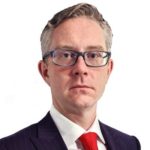 Mr. Banville is a personal injury attorney who has experience in handling auto accidents, work injuries, medical malpractice, dog bites, slip and falls, and representing survivors and victims of sexual abuse. Mr. Banville is affiliated with law firms in Pennsylvania, New York, New Jersey, Delaware, D.C., and Maryland. Justice Guardians