TheProductLawyers.com reports on the use of IVC filters to prevent pulmonary embolism and the allegations made by hundreds of plaintiffs about the possible risks associated with using the devices. The small cage-like filters are usually used in patients that cannot take traditional blood-thinning drugs. The filter is surgically placed in a patient's inferior vena cava vein to harness blood clots that originate in the lower body and that begin to travel through the vena cava to the heart and lungs. If a clot reaches the heart or lungs, then a pulmonary embolism could occur. The filters are meant to be used on a temporary basis until the threat of pulmonary embolism has passed.
Creation Of An MDL
IVC filters have now become the focus of hundreds of lawsuits filed across the country against various manufacturers of the devices. Of the many lawsuits filed approximately 250, filed against manufacturer Cook Medical, are encompassed within a multidistrict litigation (MDL) overseen by a court in the Southern District of Indiana with the first trials expected to begin September 2016. The patients filing these suits are alleging the device is defective and can fracture while in the body, with the pieces then migrating to other parts of the body. The pieces have the potential to puncture veins or get lodged in internal organs and intestines. Hospitalization has been necessary in these instances and many times the pieces cannot be removed due to their migration to parts of the body considered to be very "high risk." If the pieces cannot be removed, they are left in the body with the potential to cause further damage and long-term health issues for the patient.
Settlement Possible
Plaintiffs and their attorneys are hopeful of a settlement conference that could potentially pave the way for a settlement that would negate the need for going to trial. The conference was originally scheduled for March 2016 but was postponed to allow the defendant's attorneys more time to confer with their client and to review findings and research about the filters.
For more information, to ask questions, or to schedule a free consultation, contact Banville Law by calling (888) 997-3792.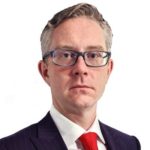 Mr. Banville is a personal injury attorney who has experience in handling auto accidents, work injuries, medical malpractice, dog bites, slip and falls, and representing survivors and victims of sexual abuse. Mr. Banville is affiliated with law firms in Pennsylvania, New York, New Jersey, Delaware, D.C., and Maryland. Justice Guardians