TheProductLawyers.com reports on IVC filters and recent news stories presented by NBC about certain possible risks of using them. IVC filters are used to catch blood clots in those patients that are susceptible to their development. Patients who are unable to take traditional anticoagulants are usually candidates for IVC filter implantation. The filter holds the clot until it dissipates, thus preventing its migration to the heart or lungs. The filters should be used temporarily, according to the FDA, and be removed after the threat of the development of blood clots has passed.
Troubling News Revealed By NBC
NBC News aired a story about the filters on December 15, 2015, based on confidential records which included a memo and study related to the medical devices. As a follow up to the initial story, NBC ran a subsequent one which questioned why C.R. Bard, a manufacturer of IVC filters, was allowed to continue to market the devices despite reports that surfaced as little as four months after initial approval was given by the U.S. Food and Drug Administration (FDA) concerning various complications related to the devices. Especially troubling in the report was an interview with Dr. William Kuo, an IVC filter specialist, who stated that given the number of complications that have arisen, it was quite clear that the filters were not safe for implantation.
Plaintiff Allegations
The report also highlighted the worrisome number of lawsuits that had been filed related to the filters and allegations that the devices broke apart, with pieces then migrating to other parts of the body that could present very serious risks. Plaintiffs have filed cases in Canada and the United States claiming the devices have been designed and manufactured defectively.
It should also be noted that as per NBC's report, C.R. Bard had itself raised concerns over the filters in terms of product failure within the GC series filters, specifically. Bard's concerns were expressed shortly after FDA approval.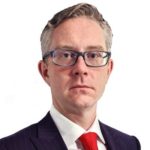 Mr. Banville is a personal injury attorney who has experience in handling auto accidents, work injuries, medical malpractice, dog bites, slip and falls, and representing survivors and victims of sexual abuse. Mr. Banville is affiliated with law firms in Pennsylvania, New York, New Jersey, Delaware, D.C., and Maryland. Justice Guardians