The recent warning given by the Food and Drug Administration (FDA) about the safety of dog treats conjures up memories of the horrible 2007 pet food recall that left over 4,000 pet owners grieving their best friends.
Six years ago, Menu Foods issued a large recall of 150 brands of  dog food and cat food from China containing wheat gluten.   The pet food was tainted with melamine from plastic packaging that caused kidney failure in pets who digested the food.
A class action lawsuit was brought against Menu Foods and more than $12.4 million in compensation was awarded to the pet owners.
Now the FDA is advising that tainted jerky treats, also from China are believed to be the cause of 3,600 sicked dogs and 10 sickened cats.  About 580 pets have died since 2007 as a result of this poisoned jerky.
I don't understand why this is just coming to light now, if pets have been getting sick since 2007.  But, the  FDA has been actively investigating jerky treats during the last six years.  A number of products were removed from the market in 2007, and even more in January 2013.
Right now, the FDA is not issuing  a recall of jerky treats, because they have not been able to identify the tainted ingredient.  Because they cannot label a specific brand as dangerous, the FDA is asking all pet owners to be mindful of giving jerky treats to their pets and contact an FDA Consumer Complaint Coordinator if their pet becomes ill after eating jerky treats.  Reporting any symptoms to your veterinarian and to the FDA will help the FDA identify the problem.  So far, the the FDA is receiving complaints of kidney failure, gastrogastrointestinal bleeding, convulsions, collapse, skin issues and a rare kidney disorder.
For up to date information on Pet food safety,please visit www.FDA.gov.
Please take the appropriate steps in keeping your pet healthy, so that we do not see as many tragic pet deaths as we did with the Menu Foods recall.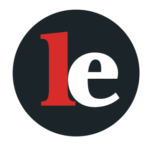 The Legal Examiner and our Affiliate Network strive to be the place you look to for news, context, and more, wherever your life intersects with the law.