What I consider to be the most important case of my career so far involved the sexual molestation of children by a trusted counselor. I represented several victims who had been abused by a predator who somehow wasn't properly screened by an employer running a camp with a state contract to provide youth services. It could have all been prevented with either a cheap background check or a phone call to verify his references, which were fabricated. At State College in Pennsylvania, the final act of an equally preventable tragedy has played out on a public stage after indictments for child molestation and perjury have implicated a trusted assistant coach and destroyed the public perception of a football legend. Jerry Sandusky used his position as assistant coach to the legendary Joe Paterno to gain access to a growing list of victims who were coerced, molested and forcibly raped while parents and guardians trusted Sandusky, and Paterno by extension, with their children. It seems clear that Paterno and other Penn State athletic department personnel knew or should have known what was happening but did nothing to protect the children Sandusky was raping. There is no possible excuse for looking the other way.
The public debate has centered on whether Paterno should resign or be fired. Paterno and the other enablers at Penn State apparently did not technically break the law with their enabling of Sandusky, but they shattered the moral covenant between parents and the coaches to whom they entrust their children. There should be litigation and there should be consequences. Raping someone causes more than temporary physical pain. It causes long term psychological pain and therapy is expensive. At a minimum Penn State should be required to pay for all past and future therapy, but that does nothing except help them cope. Our civil justice system cannot turn back the clock and truly undo the wrongs, but it can financially punish wrongdoers and help provide both security going forward and a financial disincentive for other enablers tempted to look the other way when prevented with a moral decision.
Yes, Paterno should be fired. But that does nothing to help those boys his assistant coach molested and raped. There must be more. Much, much more.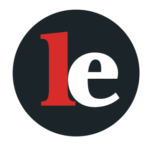 The Legal Examiner and our Affiliate Network strive to be the place you look to for news, context, and more, wherever your life intersects with the law.