Last week, an Illinois state court judge rejected Medtronic's bid to dismiss an InFuse lawsuit brought on by a man who alleges off-label use the Medtronic bone graft left him with debilitating injuries. 
The plaintiff, Karl Sanda has filed a medical malpractice lawsuit as well as a products liability  lawsuit against Medtronic.  Sanda received an Infuse bone graft that was not used in accordance with the Food and Drug Administration's (FDA) approval of the device.  This practice is commonly known as off label use.    After he received his InFuse, Sanda required a subsequent surgery and was left permanently disabled. 
Sanda's case is not the first of its kind.  Plaintiff's across the country have filed product liability and medical malpractice lawsuits against Medtronic alleging injuries from off-label use of the artificial bone graft. Over 85 Percent of Medtronic Infuse Surgeries were performed off-label. 
Last year, a California woman's attorneys defeated Medtronic's motion to dismiss based on preemption. April Cabana's lawsuit is ongoing, alleging her injuries were caused by Medtronic's promotion of off-label use.  The practice of using a product off-label is often done at the desertion of a physician who believes a drug or device that was approved for one purpose may actually assist with another condition.  However, the manufacturers are prohibited from promoting off-label use of their product. 
During Cabana's case, the court stated that  that Medtronic's senior management concealed company efforts to promote widespread off-label use of INFUSE Bone Graft. Medtronic provided millions of dollars in undisclosed payments to doctors who published articles in medical journals and delivered presentations at educational seminars and consulting engagements concerning off-label use.
Sanda's Infuse Lawsuit also charges Medtronic with negligence, strict liability, breach of warranty and willful and wanton misconduct.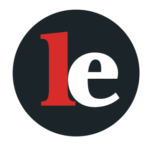 The Legal Examiner and our Affiliate Network strive to be the place you look to for news, context, and more, wherever your life intersects with the law.