A Columbia county jury awarded the second largest verdict in county history to a man severely injured when a rotted tree branch fell on his car as he was driving to work in July 2010.
The branch, separated from a rotted tree stem was situated between the sidewalk and the street along the main road in the Village of Lightstreet in Bloomsburg.
The $765,000 verdict was announced on November 18 after three hours of jury deliberation.
"The jury demonstrated that they were highly intelligent and had paid attention and delivered a fair verdict" said Pennsylvania personal injury attorney Lawrence Cohan, who represented plaintiff Bill Kocher.
Kocher spent 16 days in intensive care after a heavy tree branch dropped onto his car and pinned him inside and caused catastrophic injuries. He suffered serious injuries to his right side including a collapsed lung, fractured clavicle and sternum, damage to his right lateral chest wall and broken ribs, as well as a broken humerus, which has required extensive surgeries with insertion of an intramedullary nail rod and skin grafts.
The property owners defended the case on the premise that the tree was not located on their respective property and that the tree was not unhealthy.  The subject tree, which the homeowner previously provided maintenance, was located five feet from the homeowner defendant's front porch and contained a 6 foot cavity in the middle of tree where the subject branch was connected.
The township defended that it's responsibility was to maintain roads, not trees, but under its maintenance program, crews routinely remove rotted and dangerous branches that posed a public hazard.
The jury found the property owners and the township negligent in failing to remove the rotted tree branch. According to Cohan, the branch "hung by a thread" before it fell onto Kocher.
Lawrence Cohan is a shareholder at Anapol Schwartz and is the current president of the Philadelphia Trial Lawyers Association.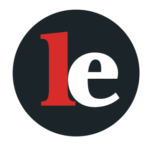 The Legal Examiner and our Affiliate Network strive to be the place you look to for news, context, and more, wherever your life intersects with the law.