"I consider a trial by jury the only anchor yet imagined by man by which a government can be held to the principles of its constitution." – Thomas Jefferson
Last week I had the opportunity to do something that most of my colleagues would give their right arm to do – serve on a jury. Stop rolling your eyes. . . I had an opportunity to see behind the curtain and participate in a part of a jury trial from which I'd previously been barred.
I was the last man – Juror No. 12 – on a case involving a double murder. A young mother and community leader were brutally murdered in an apartment complex late on an August evening. At issue in the case was the identity of the shooter.
Over the last 17 years, I've tried about 35 cases to conclusion before a jury and another 10 or so to a judge. I've talked with potential jurors during voir dire, examined hundreds of witnesses, and argued my client's position to those juries. But, in each instance, the case was totally out of my hands the moment I concluded my closing argument; in every matter, the case completely belonged at that point to the 12 folks that made up the jury. Each and every time my client and the opposing party waited for the result of the jury's deliberation.
What I learned last week fascinates me. First, jurors truly take seriously their obligation to decide the case presented to them. Every person on my jury knew the dispute in the case and was prepared to discuss what evidence they heard and what was (and what was not) important to them and their position.
Second, the group was largely respectful of each other and the process. With one exception, each juror patiently waited their turn to talk, respectfully commented on statements made by others and, when appropriate, offered their recollection of testimony and the significance of documentary evidence presented by the lawyers for our consideration. The give and take between 12 strangers – men and women, black and white – was amazing and impressive.
Finally, the vast majority of our group attempted to put to the side their emotional reaction to the circumstances surrounding our case as well as their opinions of opposing counsel. Yes, I learned that jurors do critique the trial lawyers, including their organization, personality and respect of the judge, court clerk, opposing parties and witnesses. But, the actions of each member of my jury showed that what mattered during discussion was what each person heard and perceived in the courtroom.
Our jury deliberated more than 11 hours. We weren't able to agree on a verdict on any of the issues presented to us by the court. Individual positions changed and evolved as we talked. But, in the end, our jury was not able to reach anything near a consensus.
Later this month I'll be appearing in St. Charles to try another case to a jury. This case follows a motor vehicle collision. No one died as a result of our occurrence, though my client suffered harms and losses that continue to this day. In sum, the parties have a dispute which we've been unable to settle and, as such, need the assistance of 12 folks to provide us with a resolution.
This time, I'll be representing one of the parties. Once again, I'll talk to potential jurors during voir dire, examine multiple witnesses, prepare jury instructions and deliver a closing argument. And, as has happened nearly 35 times before, the case will be determined by the jury following deliberation.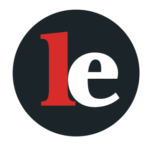 The Legal Examiner and our Affiliate Network strive to be the place you look to for news, context, and more, wherever your life intersects with the law.