As of January of 2016, about 6.5 million people were employed in the construction industry. Despite its popularity, the construction industry has proven to be one of the most hazardous occupations in the U.S. In 2014, 899 construction workers were killed in construction related deaths, with falls accounting for almost 40 percent of those fatalities. If you are hurt at a construction site, do you know what your options are for recovery in the state of Illinois?
In Illinois, an injured worker is not allowed to bring a lawsuit against their direct employer. Instead, they are limited to compensation from their direct employer through the Illinois Workers Compensation Act. However, there may still be a way to recover if the general contractor, owner of the project or other subcontractor was negligent. Illinois recognizes a theory of liability called "retained control" – meaning that if the general contractor or owner had control of the work being performed on the jobsite, they can be found responsible for jobsite accidents if they failed to provide a safe work place. General contractors and owners can retain control through contract language, mandatory safety protocols and their actions on the jobsite. For example, if a general contractor has the authority to tell a subcontractor how or how not to perform their job, the general contractor has likely retained control of the jobsite and can be held responsible for a jobsite injury.
In 2015, fall protection and scaffolding were the number one and number three most frequently cited OSHA violations on construction projects. Every time a construction worker performs work without proper fall protection or on inadequate scaffolding, the worker is exposing himself to a potential injury or even death. The general contractor is required to be knowledgeable about OSHA safety standards and ensure that they are complied with on the jobsite. If the jobsite where a person is injured or the general contractor has a history of similar injures or deaths, there may be argument for pursuing punitive damages.
If you are hurt on a construction site in Illinois, it is important to know your rights and how to protect them. Reporting any unsafe acts or conditions to your employer and the general contractor through out the course of the job is crucial to maintaining a safe work place. This will also help establish a record of any unsafe acts or conditions on the jobsite if the general contractor fails to correct them and it later causes an injury.  If you or a loved one is injured on a jobsite, retaining legal representation early in the process will help protect the evidence and get you on the right path to a fair recovery.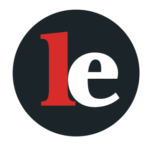 The Legal Examiner and our Affiliate Network strive to be the place you look to for news, context, and more, wherever your life intersects with the law.