When a Nursing Home fails to properly staff, regulate and/or educate their employees, terrible consequences can result. Recently, in Athens, Georgia, three employees of a local nursing home were indicted on separate charges ranging from theft to abuse of nursing home residents.
The first indictment involved a nursing home aide who is accused of punching an elderly resident in the face which caused the resident to strike her head against a food cart and the floor. Following the death of the same resident, which was determined to be unrelated to the abuse, her medication was stolen by an employee. This employee is now facing several charges including possession with intent to distribute a controlled substance.
The third incident involved the nursing home administrator who admitted to cashing checks she received from residents which were intended to pay for their care.
The administrator failed to forward the checks to the facility and instead cashed them for her own use. In addition, this administrator took it upon herself to sell a reclining lift chair that was donated to the facility for use by its residents. The chair had a memorial plaque attached to it in honor of the donor's mother which was removed by the administrator and the chair was subsequently sold for $300.00.
It may be hard to imagine that numerous atrocities can occur in one institution in such a short period of time. However, when a nursing home lacks proper oversight and supervision of its administrators and employees, when proper training is not provided or when staffing is inadequate or substandard, the nursing home may be fostering a dangerous environment where this type of activity can occur. In this instance, the nursing home administrator admitted to acting improperly and illegally. It is therefore doubtful, that had an employee reported violations or abuse that it would have been properly investigated or reported.
If you have a loved one in a nursing home and you do not feel that your concerns are being properly handled, you should file a complaint with the state agency in charge of nursing home oversight. If you feel that your loved one is not being properly cared for, report it.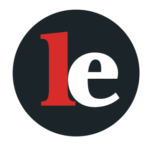 The Legal Examiner and our Affiliate Network strive to be the place you look to for news, context, and more, wherever your life intersects with the law.