There was a crash on Lamar Avenue at Knight Arnold on Monday, October 23, at about 9:30 p.m. that left one women dead.  Media reports say that Joseph Maxim, from San Bernadino, California has been arrested for disregarding a red light and reckless driving.  While the criminal charges will play out in criminal court, the family of the victim, whose name has not been released, may soon find out that they are limited in the amount of compensation they can recover for their loss.
It may seem crass to discuss money after the loss of a loved one, but in reality a person's death can often cause an immediate hardship and stress to dependents.  Moreover, recovering money is the only thing that the family will have some control over (the criminal charges will be handled in the sole discretion of the district attorney's office) and making a full financial recovery will deter future reckless conduct by the driver and his company.
The reason the family of the victim will be limited in their recovery is that in 2011 Tennessee adopted unfair legislation to arbitrarily limit monetary recovery in wrongful death and injury cases.  Proponents of this law said that it would help foster a better business environment, keep down insurance premiums, and prevent frivolous lawsuits.  However, there is absolutely no evidence to support this.  Clearly insurance premiums have risen at the same or higher rate and limiting recovery does not prevent frivolous lawsuit, it only affects meritorious lawsuits.
Instead, the law arbitrarily caps damages for the most catastrophic and deserving cases.  For a wrongful death claim, the cap on non-economic damages is $750,000, with a few exceptions that can raise the limit to $1,000,000.  Further, there is a cap on punitive damages of $500,000.  Punitive damages are meant to defer future bad conduct.
This recent tragic wreck illustrates just how unfair and nonsensical the law is.  The driver of the truck is from California and in all likelihood the company who owned the truck is from out of state as well.  This case is clearly not frivolous, yet Tennessee's cap on damages will limit recovery and will protect the out-of-state driver and company instead of allowing for full compensation of a Tennessee resident.
The bottom line is that in this case, and in hundreds of others like it every year, one tragedy is made worse by our unfair law that prohibits a family from seeking full justice through our courts.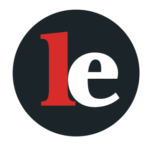 The Legal Examiner and our Affiliate Network strive to be the place you look to for news, context, and more, wherever your life intersects with the law.