During the last 18 months, we've seen a lot of news about autonomous or self-driving vehicles. While the technology might be on the cusp of becoming a reality, such cars and trucks might have a long way to go before they're able to merge onto America's congested roadways.
Case in point, the city of Las Vegas tested a driverless shuttle on Wednesday, November 8th—only to have it shut down less than two hours after its launch with a crunched fender and concerned passengers after a delivery truck backed up into it.
"The shuttle just stayed still. And we were like, it's going to hit us, it's going to hit us. And then it hit us," said passenger Jenny Wong in an interview with local news station KSNV.
Apparently, the shuttle sensed that the truck was moving and came to a halt. But the delivery vehicle kept backing up while the shuttle did not reverse in order to avoid a collision. The city of Las Vegas' response? Organizers of the unmanned shuttle claim that the truck driver was at fault for illegally backing up. "The shuttle did what it was supposed to do, in that its sensors registered the truck and the shuttle stopped to avoid the accident," claimed city officials in a written statement.
Developed by French company Navya, the small oval-shaped shuttle uses GPS, electronic sensors and other technology to find its way throughout the streets of Las Vegas at a very safe 15 mph. The project to employ these vehicles is sponsored by AAA Northern California, Nevada and Utah—the same organization that stated the impetus was the fact that human error was responsible for more than 90% roadway deaths in 2016 and that robo-driven cars could help reduce the number of such catastrophic errors. Sounds good in theory, but it's hard to label this incident as performing as intended. Stopping when the shuttle senses a problem is a prudent first step, but not knowing how to react if other vehicles act outside the norm—a common occurrence on our roads today—is a serious problem.
Time will tell if the bugs are worked out. While not recommended, if you'd like to board the shuttle yourself it will be in use over the next year; providing free shuttle rides over a 0.6 mile loop of downtown's Fremont East "Innovation District."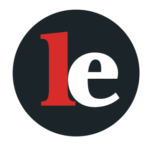 The Legal Examiner and our Affiliate Network strive to be the place you look to for news, context, and more, wherever your life intersects with the law.