Sheller.com reports that Xarelto mass tort litigation has significantly grown in recent months, with 400 lawsuits against the blood-thinner drug's manufacturers filed in August. The cases have been consolidated to form MDL No. 2592, and are being overseen by the Honorable Judge Eldon E. Fallon. Recent reports have noted that as of the 15th of October, 2015, the Xarelto MDL was made up of 1,689 cases in total. This number has significantly skyrocketed since July, and it is expected to continue to grow.
Current Status of Xarelto Lawsuits in MDL
Currently, pretrial discovery and selection of bellwether trials are taking place for these cases. All contain similar allegations stating that Bayer AG and Johnson & Johnson neglected to properly warn consumers about the dangers of uncontrollable bleeding associated with their drug.
Studies also highlight a potential connection between Xarelto use and an increased risk of an adverse event for those using the drug to treat atrial fibrillation. Those taking older blood thinners who became injured and suffered bleeding episodes were able to be given vitamin K by their physicians, which would counteract the medication and allow the blood to clot. Xarelto, however, does not respond to vitamin K, and, in fact, has no known antidote.
Xarelto: A Background To Approval
Xarelto gained approval from the U.S. Food and Drug Administration and first came on the scene seeming like a revolutionary, blockbuster drug. It's one-size-fits-all formula made it incredibly convenient compared to older blood thinners, which required specific diets and frequent visits to the doctor for monitoring and adjustments. Since new lawsuits have come to life, alleging that Xarelto causes increased risk for uncontrollable bleeding, many physicians have noted that it, too, should be monitored.
It has been noted that, as patients are increasingly prescribed Xarelto for atrial fibrillation or after hip and knee replacement surgeries, the adverse events linked to the drug grow in number as well.
It is currently expected that the first bellwether trials concerning the Xarelto litigation will be seen in court near the beginning of 2017. This timeline leaves plenty of room for others who have used Xarelto and experienced adverse events to also file assuming that the statute of limitations has not run on the claim.
Questions About This Release?
Marc Goldich, Esq. is currently working to assist anyone who would like a free consultation to consider filing a Xarelto lawsuit. These individuals may be entitled to compensation. For additional information on this topic or to ask questions, please contact Attorney Marc Goldich.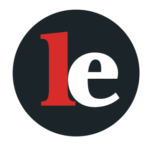 The Legal Examiner and our Affiliate Network strive to be the place you look to for news, context, and more, wherever your life intersects with the law.