The Plim Plaza Hotel in Ocean City, Maryland has closed three days before the end of the season after three former guests were hospitalized with Legionnaires' disease. All three guests were over 50 and suffering from weakened immune systems, rendering them particularly susceptible to Legionnaires' disease. Guests currently staying at the hotel were "voluntarily relocated" so that "everyone would feel more safe and sound," according to the Baltimore Sun.
Officials of the Maryland Department of Health and Mental Hygiene are currently conducting tests of the hotel's water system, and the hotel itself has also hired an outside firm for water testing. Preliminary results have shown the presence of legionella bacteria in the water, but official results will not be available until next week.
The Plim Plaza is purportedly contacting guests who stayed there in the past month to warn them about potential exposure to the legionella bacteria. One former guest commented that he and his elderly mother had stayed there from September 26 to 30, 2011 and that he had not yet heard from the hotel. He had noticed officials conducting tests on the hotel's three hot tubs during his stay, but thought at the time that they were performing standard maintenance.
The Maryland Department of Mental Health and Hygiene encourages anyone who stayed at the Plim Plaza Hotel on or after September 1, 2011 to contact their health provider if they develop symptoms of Legionnaires' disease, which include shortness of breath, chills, fever, nausea, diarrhea, lethargy, coughing, chest pain, and headaches.
Legionnaires' disease is a potentially deadly form of pneumonia that afflicts between 8,000 and 18,000 Americans per year, according to the CDC.[1] Symptoms can appear between 2 to 14 after exposure to the legionella bacteria.
Jules Zacher represented six former guests of an Ocean City hotel, the Princess Royale, in 2004, and argued that the hotel posed a danger to guests by not properly maintaining its water system.[2] Tests revealed the presence of legionella bacteria in the shower heads and faucets in the victims' rooms, and several other locations throughout the hotel were determined to be conducive for the growth of the bacteria. More recently, Mr. Zacher settled a case involving a Legionnaires' disease victim from Canada who was infected and became severely ill due to poorly maintained hot tubs at a hotel in Orlando, Florida.[3]
For more information, please visit www.LegionnaireLawyer.com.
---
[1] Reference: http://www.cdc.gov/legionella/patient_facts.htm
[2] Reference: http://tinyurl.com/LDinOceanCity2004
[3] Reference: http://tinyurl.com/LDinOrlando2008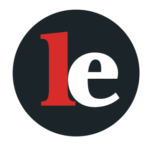 The Legal Examiner and our Affiliate Network strive to be the place you look to for news, context, and more, wherever your life intersects with the law.