Sadly this morning a farmhouse fire took the lives of seven precious children ranging in ages from 7 months to 11 years old. One 3 year old who was watching television at the time with her 2 year old sibling did escape and she ran to alert her mother who was milking the cows at the nearby barn.
I am mother and cannot begin to imagine the pain this family is experiencing from this devastating loss. Certainly it is every parent's greatest fear to lose a child –let alone to lose seven children. Sadly we cannot reverse the events of earlier today, but we must think of ways to avoid a similar tragedy in the future.
This devastating loss is an important reminder that every family must have a fire safety plan. Parents must instill in their children a plan that they understand and they practice to ensure that if faced with a fire their kids will know what to do to safely escape. Here a few tips that children should know:
Don't play with matches, lighters and candles
When the smoke alarm sounds, get out and stay out
In case of fire: DON'T HIDE, GO OUTSIDE! NEVER hide in closets or under beds when there is a fire.
To escape during a fire; Fall & Crawl. It is easier to breath in a fire if you stay low while getting out.
If your clothes are on fire; Stop, Drop, and Roll until the fire is out. Shout for help.
Choose a meeting place outside, such as a big tree or the end of the driveway, so you will know that everyone has gotten out safely.
NEVER go back into a burning building for any reason.
Know your local emergency number. Put stickers and magnets with emergency numbers on your refrigerator and every telephone in the house.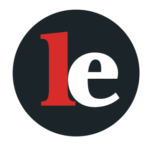 The Legal Examiner and our Affiliate Network strive to be the place you look to for news, context, and more, wherever your life intersects with the law.