This is a topic that is near and dear to my heart. While much of my career is focused on helping injured individuals and their families who have been hurt in car crashes, tractor trailer crashes, animal attacks, and falls, I do also assist those impacted by cancer due to some chemical or workplace exposure. My mother was diagnosed with CLL (chronic lumphocytic leukemia) over a decade ago. I have lost a friend to the disease and have known many others with it. The Leukemia & Lymphoma Society has had a long standing mission to cure leukemia, lymphoma, Hodgkin's disease, and myeloma and just as importantly, to better the lives of those already living with these conditions.
LLS has provided over $814 million in research since 1949. Check out the great strides we have made:
1950s – The very first chemotherapy drugs were made for lymphoma and leukemia patients.
1960s – The first combination chemotherapy was produced for pediatric patients.
1970s – The very first success bone marrow transplants were performed and Dr. E. Donnall Thomas received the 1990 Nobel Prize for his exciting breakthrough.
1980s – The cancer causing "oncogenes" were discovered.
1990s – Anti-cancer drug therapies were made possible because of new molecular understandings of normal and malignant blood cells. Rituxan (a medication used by my own mother repeatedly) became the first cancer medicine approved by the FDA in 1997 for those with non-Hodgkin's leukemia.
Now – There have been a total of 39 new cancer drugs approved by the FDA during this decade and 19 of them were approved for blood cancer patients.
Specifically with regard to the St. Louis families affected by cancer, the Gateway Chapter, LLS has given more than $19.1 million.
The Society donates money each year to the research of these blood cancers with the hopes of helping patients live longer, healthier lives. I have been encouraged by the progress made in this area and keep hoping that someday, we will find a cure. There are so many people out there who have developed this disease through no fault of their own – genetics, exposure to benzene or underground gas systems, exposure to asbestos, exposure to other chemicals. Do something great with your holiday spirit – please donate to LLS, join Be The Match, or join Team in Training.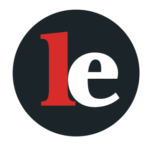 The Legal Examiner and our Affiliate Network strive to be the place you look to for news, context, and more, wherever your life intersects with the law.