While many people have dogs as pets, not many know all the laws that apply to this decision. You could be liable if your dog causes me to fall off my bike.
Pennsylvania law requires that a dog owner keep his animal at all times 1) confined within the premises of the owner; 2) firmly secured by means of a collar and chain or other device so that it cannot stray beyond the premises on which it is secured; or 3) under the reasonable control of some person. 3 P.S. § 305(a). This last option has been interpreted to include the ability to control your dog's actions with vocal commands.
Last year, Mangino v. Cowher dealt with this very issue. The defendants' dog started chasing the bike-riding plaintiff near defendants' property. Speeding up to avoid the dog, the plaintiff fell off his bike and was seriously injured. He sued the defendants for negligence and negligence per se for failing to exercise due care in restraining the dog. The defendants moved for summary judgment, pointing tothe invisible fence installed on their property, indicating reasonable security measures that would likely satisfy the exercise of due care test.
However, the device was not regularly tested. Moreover, the defendants knew of an occasion when the fence had no effect on another dog, thus putting them on notice that the system was inadequate or malfunctioning. Summary judgment was denied.
Section 305(a) is just one of many laws that the average dog owner is likely unaware of. However, common sense should be enough to protect you from liability: A roving, uncontrolled dog is not only a potential danger to people but to himself, so if you take care to keep your dog safe, the rest should take care of itself.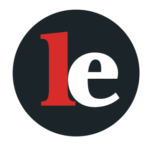 The Legal Examiner and our Affiliate Network strive to be the place you look to for news, context, and more, wherever your life intersects with the law.