It's easy to imagine cruising down the road on a motorcycle, getting lost on a beautiful day, taking in the scenery. This very scenario is why so many New Yorkers purchase a motorcycle and ride as often as they can. Unfortunately, riding doesn't come without risks, accidents are common, and hundred of lawsuits are filed by injured motorcycle victims every year.
Accident Sends Two Riders Flying
Recently, the owner of a motorcycle and his passenger were both seriously injured when the bike they were riding struck a car. The driver of the car, an 87-year-old woman, had turned left into oncoming traffic without making sure the way was clear. The two vehicles collided and the impact sent both people on the motorcycle sailing through the air.
The driver of the car was injured and taken by ambulance to Stony Brook Hospital. The two motorcycle riders both sustained injuries serious enough that they needed to be airlifted to Stony Brook.
Medical Expenses Can Be Astronomical
Although the police haven't confirmed exactly what the victim's injuries were, if they were airlifted to a hospital it's likely that at the very least, they sustained broken bones. In many cases, victim sustain head trauma and spinal damage, even if they were wearing a helmet.
The cost of medical treatments needed to heal the victims typically range anywhere from $30,000 to $3 million and even with all of their doctor's efforts, the victim may never be able to regain the ability to participate in activities they previously enjoyed or return to work.
There aren't many car insurance or motorcycle insurance policies that have limits of several million dollars, which is why it's not uncommon for the victim to end up in serious financial trouble for an accident that was in no way their fault. It's also why lawsuits are frequently filed by the victim.
Motorcycle Lawsuit Facts
A motorcycle lawsuit may be the only way that a victim has to obtain the compensation they need to cover their financial losses. Through the careful investigation of the accident, the collection of evidence, and interviewing witnesses a case can be built that may provide the plaintiff with coverage for their medical expenses, physical pain and suffering, emotional trauma, and lost wages.
The compensation may come as a settlement payment if a decent settlement agreement can be negotiated, or it may be awarded at the end of a trial in the form of damages.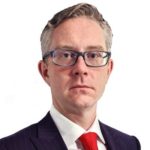 Mr. Banville is a personal injury attorney who has experience in handling auto accidents, work injuries, medical malpractice, dog bites, slip and falls, and representing survivors and victims of sexual abuse. Mr. Banville is affiliated with law firms in Pennsylvania, New York, New Jersey, Delaware, D.C., and Maryland. Justice Guardians