As I discussed in my previous post, there has been tremendous confusion over Medicare set asides. CMS had not provided any written guidance regarding what to do when a case is settled involving a Medicare beneficiary where future medicals are covered by Medicare. That changed in May of 2011 when the Region 6 CMS office issued a memo regarding liability Medicare set asides. The memo was authored by Sally Stalcup, CMS MSP Regional Coordinator for Region 6.
One important issue addressed by the memo is the concept of funding of future medicals. If the settlement does not provide monies for future medicals then no set aside is necessary. So if a settlement, judgment or award only provides for pain, suffering and past medical damages no set aside would be necessary. That does not mean that the settlement, judgment or award can simply allocate all of the money to those damages and allocate nothing to future medical. Medicare only recognizes allocations when it is via a court order on the merits of the case. Therefore, in order to have a finding that no future medical services are being funded a court must review the facts of the case and make that determination. If there is a catastrophic injury or illness; if a life care plan has been created or if there is a workers' compensation component to the claim (not an exhaustive list) then it will be presumed that the settlement, judgment or award involves funding of future medicals.
Ms. Stalcup does provide some guidance to attorneys regarding their responsibilities when it comes to a set aside. She states that each attorney has to decide, based on the specific facts of each of their cases, whether or not there is funding for future medicals and if so, a need to protect the Medicare trust fund. According to the memo, if the answer for plaintiff counsel is yes, they should see to it that those funds are used to pay for otherwise Medicare covered services related to what is claimed/released in the settlement, judgment or award. Similarly, if the answer for defense counsel or the insurer is yes, they should make sure their records contain documentation of their notification to plaintiff's counsel and the Medicare beneficiary that the settlement does fund future medicals which obligates them to protect Medicare trust funds.
Despite all of the guidance provided in the memo, Ms. Stalcup acknowledged that CMS will not review or sign off on an attorney's determination whether or not there is recovery of future medical and a need to protect the Medicare trust fund. She does urge legal counsel to consider the issue and document his or her file as to whether recovery was made for future medical. There is no formal CMS review process for set asides like there is in workers' compensation cases. Nevertheless, Ms. Stalcup indicates that when the recovery is large enough or presents unusual facts, CMS regional offices will review the settlement and help make a determination on the amount that should be set aside for future services.
While the Stalcup memo is helpful, it still does not address a couple of critical issues. First and foremost, there isn't any guidance as to what to do when the amount of future Medicare covered services exceeds the total net recovery by the injury victim. For example, what happens when a case is settled for policy limits of $25,000 but the future Medicare covered services related to the injury are $100,000? Second, it does not address settlements that are small due to liability problems or caps on damages. There is no current reduction methodology to account for these issues that can greatly reduce the value of the case.
So what does this all mean? It means what I have been saying for quite some time. CMS believes that the obligation to protect Medicare's future interests is the same in Workers' Compensation cases as it is in liability settlements. This is despite the fact that no formal CMS guidance exists for liability Medicare set asides and CMS routinely refuses to review/ approve them either. Nevertheless, counsel is supposed to make sure that funds recovered for future Medicare covered services related to the injury be spent on that care before Medicare ever pays a dime. The question for attorneys representing a Medicare beneficiary is what do I do to comply with what CMS expects? The answer is, in my opinion; educate the client on the risks of failing to set aside the money for future Medicare covered services and document your file heavily. Mandatory insurer reporting of settlements with Medicare beneficiaries commences on 1/1/12 with reporting going back to settlements occurring on 10/1/11 (most insurers are already complying with the law and reporting). Medicare will know every facet of a settlement with a Medicare beneficiary once the reporting goes into effect as the ICD9 codes for all of the care will be reported to Medicare along with a massive amount of information about the claim that is being settled. This will give Medicare the ability to flag a Medicare beneficiary's number and refuse to pay for Medicare covered services related to the injury. Accordingly, the Medicare eligible injury victim must understand that this risk is present when they settle their case.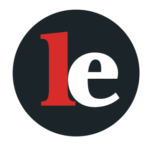 The Legal Examiner and our Affiliate Network strive to be the place you look to for news, context, and more, wherever your life intersects with the law.