The holiday season is filled with family get-togethers, holiday dinners, and special traditions. This is a wonderful time of the year, especially for children. It is our job to protect our children. Here are some common holiday dangers and steps we can take to keep our children safe.
Choking Hazards
1. Christmas ornaments and decorations have small pieces and metal hooks which posed a danger if swallowed. An option is to use short string or thread. Tinsel and light bulbs are also choking hazards to small children.
2. Keep breakable ornaments out of reach of small children. If one does break, clean it up immediately to avoid cuts or choking.
3. Extension cords and light strands can strangle children.
4. Thoroughly check all toys for small pieces that can become separated or have been broken. Check the recommended ages for all toys.
5. Be aware of recalled toys and avoid buying toys with detachable small parts.
6. Avoid wrapping gifts with ribbon and small bows.
7. Keep foods such as popcorn, nuts, and hard candy out of reach of small children.
Fire Hazards
1. Check smoke detectors to make sure they are in proper working condition.
2. Keep your tree away from heat sources, and keep the lights unplug when you are away or sleeping.
3. Check for frayed wiring, loose connections, and broken sockets on extension cords and light strands. If using a live tree, keep it watered daily.
4. Avoid using candles, but if you do keep them away from children and flammable materials. Never leave the room while a candle is burning; it only takes a minute for a spark to start a fire.
5. Don't overload circuits.
6. Inspect your fireplace before your first fire of the season, and use a fireplace screen.
7. Practice fire safety tips and have a family emergency plan in place.
Potential Poisonings
1. Keep poisonous holiday plants our to reach of small children – Christmas cactus, ivy, holly, mistletoe berries, and poinsettas.
2. Be mindful that some baking ingredients – vanilla and almond extract can be poisonous to children, as well as eggnog and alcohol.
3. Practice food safety. Wash hands, dishes, utensils, and countertops. Take special care in food preparations and storage. Food poisoning is more common during the holidays and can be more serious in children.
4. Be careful drinking alcohol when children are present. Remove all empty and partially empty glasses immediately. Never set a glass of alcohol down, but if you must keep it under adult supervision at all times.
5. "Bubble lights" contain methylene chloride which is poisonous if a child drinks the fluid.
6. Keep all medications out of reach. Ask guests to do the same.
Accidents
1. Keep your Christmas tree secured in a sturdy stand to avoid tipping over.
2. Keep pots handles turned towards the back of the stove to prevent accidents and leave the oven door closed.
3. To avoid burns and scalding, closely supervise children while you bake or cook, especially if they are helping.
4. Make sure children wear seat belts at all times.
5. Enforce a "no drinking and driving" policy for yourself and your adult children.
6. Supervise young children while sledding and avoid dangerous areas, such as crowded or steep hills, rocky areas, along steep inclines, or wooded areas.
7. When visiting others, remember their homes may not be "child proof."
Following these safety tips can help ensure a memorable holiday season. The team at Lawsuit Financial, the leader in professional to professional, strategic lawsuit funding services, would like to wish all of you a safe and happy holiday season.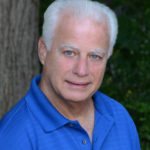 Experienced attorney, lawsuit funding expert, certified civil mediator, and award-winning author of the Zachary Blake Legal Thriller Series. The series features super-trial lawyer Zachary Blake handling "ripped from the headlines" legal and political issues of the day. The series currently consists of Betrayal of Faith, Betrayal of Justice, Betrayal in Blue, Betrayal in Black, and Betrayal High, with a sixth Zachary Blake novel due out later this year. To learn more about these topical social justice legal thrillers. please visit markmbello.com. Mark is a member of the State Bar of Michigan, a sustaining member of the Michigan Association for Justice, and a member of the American Association for Justice.