It won't be long before athletes report for fall sports practices. One of the most difficult problems facing athletic trainers and team physicians is the recognition and treatment of sport-related concussion. Over 300,000 sports- related traumatic brain injuries occur annually in the United States. In addition to football-related concussions, there is significant risk for concussions for athletes in other sports, including soccer. In fact, female athletes actually have been found to sustain a higher percentage of concussions during games than their male counterparts.
Providing medical clearance for sports participation, return to participation and treatment of athletic injuries therefore involves significant medical issues, and because of the consequences, significant legal issues as well. The NATA has defined an athletic trainer's responsibilities to an athlete. From that relationship flows recognized legal duties including:
· The duty to properly assess the athlete's condition;
· The duty to provide or properly refer the athlete for medical treatment; and
· The duty to ensure that there has been proper clearance to participate or return to participation and that the athlete has been properly advised of any risks of participation.
In many instances the athletic trainer is the only trained observer of the initial injury or of the onset of subsequent symptoms. Failing to properly respond to the injury may have significant adverse consequences for the athlete. However determining the appropriate medical standard is difficult, as there is no universally accepted standard for proper assessment and/or prescribed treatment of the injury. Therefore the legal standard to which an athletic trainer will be held is also unclear.
However, criteria is easier to find for what constitutes an appropriate pre-participation examination. If the athletic trainer and team physicians conducted a thorough pre-participation examination, then objective criteria would exist to assist in the evaluation for return to play. Since it is foreseeable that athletes who compete in contact sports may suffer head injury, one would expect an appropriate neuropsychological testing as part of that pre-participation examination. The athletic trainer would then have objective baseline data with which to compare after injury.
Use this off-season to develop a comprehensive risk management program. The athletic trainer should use this time to:
· Identify shortcomings in the current program;
· Evaluate the types of injuries likely to occur in your program, taking into consideration the seriousness of the injuries and the frequency with which those injuries will occur;
· Evaluate the options that exist to reduce risk; and
· Implement appropriate risk reduction policies and procedures.
Your procedures should be sufficient to withstand scrutiny when measured against the standard of care that a reasonably prudent athletic trainer would do in the same or similar circumstance.
Additionally, to further protect yourself from litigation:
· Do you have a good relationship with your athlete? Work to ensure that you act in a manner that shows the athlete and his/her family that you care about them.
· Do you have good record keeping practices? A good record that details the facts and treatment provided to the athlete is essential to a good defense if your treatment is called into question.
· Are you current? You need to be current to ensure that your care is what a reasonable athletic trainer would have done.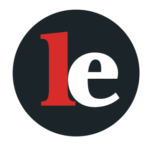 The Legal Examiner and our Affiliate Network strive to be the place you look to for news, context, and more, wherever your life intersects with the law.