Sex abuse survivors are beginning to step forward, leveling troubling allegations against Massage Envy, a chain of massage spas with locations throughout the United States. In a growing series of sex abuse lawsuits, survivors across the country say Massage Envy should be held accountable for aiding and abetting the perpetration of horrendous crimes – allowing abusers easy access to victims, but failing to report their misdeeds to federal and state prosecutors.
Illinois Client Files Sex Abuse Lawsuit Against Massage Envy
On December 1, 2016, a former Massage Envy client from Illinois made her own story public, filing a civil lawsuit against the company's Tinley Park location, along with Massage Envy itself. In her complaint, the plaintiff says that a male therapist "touched her inappropriately" during a massage session in August 2016, ABC7 reports. She stopped the session immediately, court documents say, ordering the therapist to leave the room. Confronted by police soon after the incident, the alleged abuser denied the woman's allegations. Subsequent reporting from Chicago's ABC-affiliate shows that he no longer works at the Massage Envy in Tinley Park.
As her case proceeds in court, the lawsuit's plaintiff has struggled to deal with the psychological and emotional ramifications of the violation that allegedly occurred in August. "I am in therapy," she said in a statement, "but there is no amount of therapy that can make this go away."
Oregon Women Sue Bend Massage Envy Over Alleged Sex Assault
This isn't the first time Massage Envy has come under fire over serious allegations of negligence. In fact, just 23 days after the survivor filed her lawsuit in Chicago, two more women came forward in Oregon. In two civil abuse lawsuits, the women accuse Christopher Rosario, a 38-year-old massage therapist, of committing horrific assaults during sessions at a Massage Envy location in Bend.
Both plaintiffs say that Rosario has a long history of sexual misconduct, including previous assaults at Massage Envy. The therapist also made inappropriate sexual comments to female employees of the massage spa, they allege. Despite these past violations, Rosario was allowed to remain in his position, the women say. That's why their lawsuits name Massage Envy, which stands accused of allowing a known abuser to remain at work, as an additional defendant.
Rosario was arrested in March 2016, according to The Bulletin. He is facing nine charges, including sexual abuse, sodomy and unlawful sexual penetration. His criminal prosecution has been put on hold as the civil claims proceed.
Survivors Say Sex Assault Is Rampant In Massage Spas
Abuse survivor advocates suggest that massage spas can serve as a hotbed of sexual misconduct. If anything, massage is a quintessentially vulnerable situation. Clients are encouraged to drop their guard and open themselves to the intimate contact of total strangers. Under these circumstances, it's absolutely crucial for massage spas to filter out any potential abusers – something Massage Envy has been repeatedly accused of failing to do. In fact, many survivors say the company has met their allegations of abuse with silence or outright denial.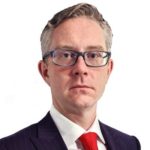 Mr. Banville is a personal injury attorney who has experience in handling auto accidents, work injuries, medical malpractice, dog bites, slip and falls, and representing survivors and victims of sexual abuse. Mr. Banville is affiliated with law firms in Pennsylvania, New York, New Jersey, Delaware, D.C., and Maryland. Justice Guardians