Recently, a lawsuit against Massage Envy in California called out seven different locations across the Golden State. In New Jersey, a Massage Envy therapist accused of inappropriately touching clients permanently lost his license. In a Washington D.C. Massage Envy, one employee was accused of sexually assaulting at least four customers. When a customer called to inform the management of the employee's behavior, they simply offered her a free spa day, according to an NBC investigative report. The incidents described above serve as evidence of a toxic culture within the company that has dominated headlines and left a wake of accusations and lawsuits alleging misconduct across the U.S.
Most likely fueled by the #MeToo movement—one victim's attorney explained how other women coming forward empowered his client to tell her story—alleged incidents involving Massage Envy have disrupted the massage & spa industry, as more than 180 people have accused their employees of sexual misconduct over a 15-year span.
Yet, it is not just a problem for Massage Envy. The industry itself, with too little regulation and too much intimate access, seems riddled with the same issues. For instance, Massage Heights—a company with more than 100 locations—has 10 lawsuits filed against it. At Oasis Massage & Spa in Omaha Neb., a single employee assaulted 13 women; five incidents occurring after one woman had already openly complained to the business about him.
How can this happen to such a degree, involving so many different companies, perpetrators and victims? Experts describe an unfortunate perfect storm where potential victims find themselves in a vulnerable situation, leading to one or more employees establishing a pattern of inappropriate behavior that is fostered and amplified by a company's repeated pattern of negligence. The result can be exponentially damaging to the victim—the hurt of the assault itself followed by the callous reaction of the parent company.
You can read more about the potential risks of dealing with unscrupulous massage therapists and how to avoid them here in another one of my blog posts.
Above all, remember that if you feel you've been sexually assaulted by a spa staff member, first, you need to leave the establishment immediately and get to somewhere you feel safe.. Second, you should file a report with law enforcement—you do not necessarily have to press charges against the individual, but it's good to have an account of the incident recorded by professionals who are trained in dealing with such circumstances. It's also important to note that there are other legal options beyond bringing criminal charges against the assailant; you can also file a civil lawsuit against the individual as well as the business owner or other employees. With any situation, you'll want to contact a skilled attorney who can best inform you of your options while ensuring that anyone who might have injured you is held accountable. For those who have been the victim of a sexual assault whether it occurred at a spa location or not, it pays to speak with an experienced lawyer, such as the attorneys with Bailey and Greer—we are always available to help with more information or a free consultation. Feel free to contact us via our website or call 901-475-7434.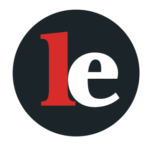 The Legal Examiner and our Affiliate Network strive to be the place you look to for news, context, and more, wherever your life intersects with the law.