The Medicare Secondary Payer Act precludes Medicare payment for services to the extent that payment has been made or can reasonably be expected to be made promptly (120 days) under any form of liability insurance (defined at 42 CFR 411.50). However, Medicare may "make payment . . . with respect to an item or service if a primary plan . . . has not made or cannot reasonably be expected to make payment with respect to such item or service promptly (as determined in accordance with regulations). Any such payment by the Secretary shall be conditioned on reimbursement to the appropriate Trust Fund in accordance with the succeeding provisions of this subsection. " This means Medicare may make payment even if a third party is liable when their insurer does not pay for the medical care but Medicare must be reimbursed once monies are recovered from the tortfeasor. The basis for conditional payments in personal injury cases can be found at 42 CFR 411.52. A judgment, payment conditional upon release or other compromise of a claim triggers Medicare's reimbursement rights which must be made within 60 days of the final demand by Medicare or interest can be assessed.
Given the current hyper sensitive landscape regarding Medicare secondary payer compliance, settlements are being held up due to these issues. Many defendants are attempting to put Medicare as a payee on the settlement check or they will refuse to pay the settlement monies until a final demand is issued by Medicare. In addition, all sorts of unnecessary release language is being thrown in regarding Medicare secondary payer compliance including indemnification. This leads to delays for the injury victim client and their lawyers in getting paid. To further complicate issues, the MSPRC appears to be in turmoil now.
With the recent AAJ announcement and rumblings within the Medicare compliance community, it appears the winds of change are blowing at the Medicare Secondary Payer Recovery Contractor. It is being reported that when the Chickasaw Nation Industries' contract to manage the MSPRC expires on 9/30/2011 it will not be renewed. From what I have heard, the MSPRC will be handled on an interim basis by Group Health Incorporated (GHI) who has been the contractor handling the COBC's (Coordination of Benefits Contractor) work since 1999.
While one source is reporting that the government is seeking proposals for a new provider for the MSPRC, the link that is provided is for a new "Medicare Secondary Payer Integration Contractor (MSPIC)". It appears from the web link that this request for proposals has to do with IT systems integration for the MSP programs. It does not appear that this is a RFP for MSP recovery contractors.
That being said, it does appear that the MSP recovery contractor is in the process of being replaced. As has been pointed out by other commentators, the Chickasaw Nation was blasted for poor performance by the US Senate Subcommittee on Contracting Oversight as a result of a 2009 investigation. In a memo regarding the current Medicare Secondary Payer Recovery Contractor, Senator Claire McCaskill (Chairman of the Subcommittee on Contracting Oversight) stated there were "ongoing performance problems on the MSPRC contract". The memo identified "significant deficiencies"; "failure to respond to communications in a timely manner" and a "lack of internal controls".
Everyone that has dealt with the MSPRC knows they are inefficient. The hold times when calling in are ridiculous. Response times to requests for CPLs and final demands are inadequate. The only thing worse than all of this is the on hold music one has to endure while waiting to speak with someone at the MSPRC. The SMART Act would rectify some of the current issues that plague the Medicare recovery system and perhaps a change of the MSP recovery contractor would be helpful as well. Only time will tell.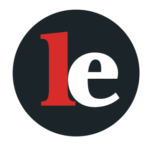 The Legal Examiner and our Affiliate Network strive to be the place you look to for news, context, and more, wherever your life intersects with the law.