Medtronic's Infuse bone graft was approved by the Food and Drug Administration (FDA) ten years ago to treat degenerative disc disease (DDD) in the lower part of the back. The device was approved only for anterior (frontal approaches) after the 1999 clinical trials demonstrated too many complications with posterior (back) approaches. However, Medtronic is accused of promoting off-label surgeries involving posterior approaches.
The practice of prescribing drugs and medical devices off-label are not uncommon. Prescribing something off-label means it is given to the patient for reasons other than what the FDA approved. The decision to use a product off-label should be up to the treating physician. The FDA prohibits the manufacturer from promoting off-label use of their products.
There are three ways Infuse can be used off-label:
Using a Posterior approach
Not using all of the components or combining the device with another product
Using more of the bone morphogenetic protein (BMP) than required
More than 85 percent of Infuse surgeries involved Off-label use of the product.
On August 20, 2012, a California woman won her case against Medtronic alleging that her life altering injuries were caused by Medtronic's promotion of off-label use. April Cabana suffered debilitating spine injuries when her doctor combined Infuse with a Stryker product. The court stated that Medtronic's senior management concealed company efforts to promote widespread off-label use of INFUSE Bone Graft. Medtronic provided millions of dollars in undisclosed payments to doctors who published articles in medical journals and delivered presentations at educational seminars and consulting engagements concerning off-label use.
Patients who received Infuse Bone Growth off label and experienced uncontrolled bone growth, bone loss, swelling of the neck and throat, swelling of the back or chronic radicular pain may be eligible to participate in an Infuse lawsuit. Other patients may be eligible to file a medical malpractice suit.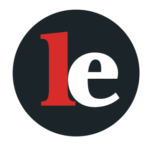 The Legal Examiner and our Affiliate Network strive to be the place you look to for news, context, and more, wherever your life intersects with the law.