I have been tracking the Meningitis outbreak for six days now thinking that the worst of the news has to be over soon. Yet, everyday I've reported on an increase in the number of people falling ill and an increase in deaths related to this common epidural steroid injection. Sadly, today is no exception.
According to the Centers for Disease Control and Prevention (CDC), the number of deaths linked to the steroid injection originating from a Massachusetts compounding pharmacy has risen to 14 with 179 people currently ill.
The CDC also reports that as may as 13,000 people were given this contaminated injection leaving open the possibility that many more people may become sick in the near future.
But, according to Dr. Robert Latham at Saint Thomas Hospital in Nashville, the risk of becoming ill after getting the injection is a bit less than 5 percent. If Dr. Latham is correct, that still puts us in the early stages of this outbreak – with 5% of the 13,000 exposed resulting in 650 ill people.
The numbers are overwhelming, but more importantly, I have been reminded that these aren't numbers we are reporting on. These are people, like my sister and a few friends, young and old, who are otherwise healthy but get this common injection to relieve chronic back pain. They are people that are thankful today that their most recent injection did not come from one of the facilities receiving the tainted shot.
But these numbers also include many people that recently discovered their facility received the contaminated medicine and now wait to see if the injection they got for back pain develops into something that could place them on the growing list of people falling ill. These numbers include a mother of three in Minnesota that learned she received the contaminated injection on Tuesday and now, two days later, worries that the tension in her neck is an early symptom of fungal meningitis, a rare and deadly disease. And, there are thousands more like her.
There are many doctors and health clinics working overtime with the CDC trying to do all they can for the people that received the contaminated injection. But reports of the vicious side effects of the only known treatments cause medical providers to use these treatments only as a tool of last resort. In addition, there are currently no known preventive medicines that can be given to those that fear they may soon become sick.
I hope tomorrow to be able to provide better news with regards to this catastrophic contamination. Most especially, I hope to hear soon that the mom in Minnesota got a massage to treat her stiff neck rather than the frightening alternative.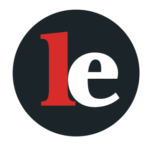 The Legal Examiner and our Affiliate Network strive to be the place you look to for news, context, and more, wherever your life intersects with the law.