After three long years of legal battle, minor league baseball players have finally won the right to pursue a class action lawsuit over what they call unfair wage and labor practices. On March 7, 2017, a federal judge in San Francisco chose to re-certify a class of litigants that could eventually include thousands of bush league players, according to US News & World Reports. The players accuse their employers of paying sub-minimum wages for years.
Minor League Players Win Class Certification For Wage & Hour Lawsuit
This most recent court victory has been a long time coming. In fact, a group of around 2,200 minor leaguers filed a class action for unpaid wages more than three years ago, in February of 2014. Their allegations sounded familiar to many of America's low-wage workers, but surprised many considering the highly-lucrative nature of professional sports.
Their employers, both individual AAA teams and Major League Baseball itself, have systematically violated federal and state labor laws, the players say, paying less than minimum wage and withholding overtime pay. Major League Baseball, however, argues that minor league players aren't even entitled to these minimal protections of federal and state labor law. On the League's account, minor leaguers play a similar role as interns and apprentices in other industries, who slip through a loophole in the Fair Labor Standards Act.
Players Trim Unpaid Wage Claims To Re-Gain Court Approval
The lawsuit, filed in the US District Court for the Northern District of California, met with early success, but was eventually disbanded, when Magistrate Judge Joseph C. Spero ruled that the experiences of players were too disparate to justify the continuation of class proceedings.
While the 2,000+ players had all participated in spring training and regular season games, Judge Spero reasoned, some class members had also engaged in winter conditioning. This conditioning wasn't required by Major League Baseball and, often, wasn't conducted in MLB facilities. However, some players were claiming that their hours of conditioning should be compensated, along with those for spring training and the regular season. Since those claims couldn't be generalized to the entire class, Judge Spero de-certified the lawsuit, which would have forced individual minor league players to pursue their lawsuits individually.
To fix the problem, the players narrowed their claims, removing allegations relevant to physical conditioning that occurred during winter months. Moreover, the minor leaguers trimmed a number of state teams from the class action, choosing to focus solely on AAA organizations in Arizona, Florida and California. Judge Spero took his own hatchet to the claims, ruling that variations in state law would make aggregating the various minor league teams untenable. Today, the class action pertains only to AAA players who participated in California League spring training and play.
Low Wages No Secret In Minor Leagues
Under current federal law – the Fair Labor Standards Act – the vast majority of American workers are entitled to a minimum wage no lower than $7.25 per hour. Overtime wages should kick in after 40 hours in any one workweek, being paid at one-and-a-half times a worker's regular rate.
Despite working up to 50 hours per week, some minor league baseball players claim to have made as little as $1,100 every month – an hourly wage of just $5.50. That's before taxes. Considering the federal minimum wage of $7.25 per hour, it's no surprise that players have decided to take legal action.
Minor league wages are so low that the topic has become a joke, even among players. Baseball America tells the story of Dylan Cozens, an outfielder playing for Phillies AAA farm team the Lehigh Valley IronPigs. In his 2016 season, Cozens won the prestigious Joe Bauman Award, after leading the minor leagues in home runs. At the acceptance ceremony, he laughed, saying the $8,000 award was higher than his salary for the season.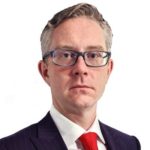 Mr. Banville is a personal injury attorney who has experience in handling auto accidents, work injuries, medical malpractice, dog bites, slip and falls, and representing survivors and victims of sexual abuse. Mr. Banville is affiliated with law firms in Pennsylvania, New York, New Jersey, Delaware, D.C., and Maryland. Justice Guardians