Yesterday morning, the State of Missouri lost a dedicated police officer, Officer Jim Davis. Several months ago, Jimmy was diagnosed with Acute Myeloid Leukemia (AML) which is a cancer of the myeloid line of blood cells. The leukemia exists when the white blood cells in the bone marrow morph and these abnormal white blood cells grow rapidly within the bone marrow, severely interfering with the production of the normal blood cells. AML can be devastating – the most common form of leukemia affecting adults. Jimmy faced his diagnosis with admirable strength and vigor and fought this illness with a courage that many of us don't even possess. Jimmy was scheduled to undergo a bone marrow transplant as the chemotherapy he had received would not help him long-term. Unfortunately, the transplant fell through and Jimmy's condition worsened very quickly. I cannot imaging what his caring girlfriend and children are now faced with this holiday season. Sadly, the occurrence of leukemia continues to increase each year.
I encourage each of you to visit the Be the Match website and check out the National Marrow Donor Program. You may save someone's life. To that end, I am offering a Target gift card for the holidays for each person who signs up on the Be the Match website. Please forward your registration information to me at Lindsay@Caglellc.com.
For more information regarding leukemia and how you can help, please visit the Leukemia and Lymphoma Society.
In another tragedy, Leadwood, Missouri police Chief Jerry Hicks was killed yesterday as a result of a Missouri car crash while in his squad car. Thie police Chief, 69 years old and from Bonne Terre, Missouri, died around 5:00 pm Sunday evening at Mercy (formerly St. John's Mercy) in Creve Coeur, Missouri. The Chief's police car slid on ice and struck a tree on Missouri Highway 8 by Railroad Road. Due to the impact of the crash, the Chief suffered a severe head injury. Again, there is certainly no good time to lose a loved one but it is even more tragic around the holiday season.
Both Chief Jerry Hicks and Officer Jimmy Davis will be missed by their family, co-workers, friends, and the citizens of Missouri.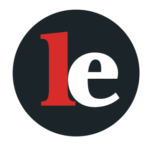 The Legal Examiner and our Affiliate Network strive to be the place you look to for news, context, and more, wherever your life intersects with the law.