The Advisory Committee on Immunization Practices (ACIP) of the Centers for Disease Control and Prevention (CDC) recommends that children receive two doses of the MMR vaccine.   ACIP recommends the first dose of the vaccine be given to children between 12-15 months and the second between 4 and 6 years old.
The MMR vaccine protects kids against three dangerous conditions—measles, mumps and rubella.  Children usually receive these vaccinations without any lasting side effects, but rare and serious vaccine adverse reactions can occur.
MMR vaccine side effects can lead to a number of serious conditions including, anaphylaxis, encephalopathy, and acute disseminated encephalomyelitis (ADEM).
Anaphylaxis is a severe allergic reaction. Symptoms of anaphylaxis can begin minutes or hours after vaccination. Victims suffering from an allergic reaction to a vaccine may have difficulty breathing and could go into cardiac or respiratory arrest.
Encephalopathy can occur within five to 15 days after receiving the MMR vaccine. Children with acute encephalopathy may suffer a seizure, lose consciousness, or experience difficulty responding to their environment.
ADEM is an autoimmune disorder in which the body's immune system mistakenly attacks its own brain tissue. Vaccine injuries related to ADEM include weakness, vision problems, muscle weakness and control problems, seizures and other neurological complications. ADEM symptoms typically appear four to 13 days after the MMR vaccine is given. Patients who develop ADEM after a vaccine may experience complications for up to a year.
Millions of children across the country may receive the MMR vaccine in preparation for the new school year. Parents should be mindful of these potential rare side effects of MMR and seek medical attention immediately if their child shows signs of a serious vaccine reaction.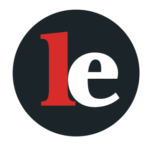 The Legal Examiner and our Affiliate Network strive to be the place you look to for news, context, and more, wherever your life intersects with the law.