Dennis Ray Lunde, 60, of Poulsbo, Washington, has been charged with first-degree theft in an alleged Internet commerce scam.  The scam involved Lunde posing online as a Navy captain and selling model ship kits. Buyers of these kits would send money to Lunde but never received the kits.  Several buyers received an e-mail from Lunde's "wife," claiming that Lunde had suffered a heart attack, was in the hospital and thus unable to send the kits.  According to police, Lunde has admitted to sending those emails himself. Since 2004 Lunde has reportedly scammed 13 people out of a total of a total of $6,100.
The bulk of our work involves plaintiffs' personal injury claims.  However, we've represented a number of consumers in cases involving claims under Washington's Consumer Protection Act (under which attorneys' fees and treble damages can be recovered) and other unfair business practices laws Often it's not economical for just one person to bring a stand-alone claim.  Plus, it's easier for companies to "divide and conquer" or pay a little here and a little there to make people go away.  Sometimes it's best to bring claims on behalf of multiple plaintiffs or, in larger cases, a class action lawsuit.
Unfortunately "Captain" Linde's alleged victims aren't likely to be made whole.  By all appearances he doesn't have any money.  But in the right case joining forces can be a powerful weapon for consumers to receive compensation and deter unsavory or unlawful business practices.  We're always happy to hear from people who find themselves in this situation.  Please feel free to get in touch.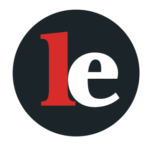 The Legal Examiner and our Affiliate Network strive to be the place you look to for news, context, and more, wherever your life intersects with the law.