Regulators at the Environmental Protection Agency used studies that were secretly written by Monsanto to conclude that the company's popular herbicide Roundup does not present a risk of cancer, according to hundreds of farmers, landscapers and home gardeners who have filed lawsuits against the company.
Roundup's active ingredient, glyphosate, is at the center of a growing litigation that accuses Monsanto of concealing a link between the world's best-selling herbicide and non-Hodgkin's lymphoma, a form of immune system cancer. Dozens of Roundup lawsuits have been consolidated in the US District Court of California, Northern District. Hundreds of additional claims are pending in state courts in Missouri and Delaware, but the most recent revelations came to light in court filings submitted to the federal court in San Francisco.
Monsanto "Ghostwrote" Research On Roundup, Cancer Patients Say
In documents made public on March 14, 2017, plaintiffs present troubling evidence that high-level decision makers at Monsanto have been influencing the decisions of federal officials for decades.
As Fox Business reports, internal corporate emails suggest that a toxicology manager at Monsanto "ghostwrote" parts of a 2013 scientific paper. "We would be keeping the cost down by us doing the writing," the email reads. The supposedly-independent scientists, on the other, "would just edit and sign their names so to speak."
The executive's boss allegedly ghostwrote a different research report all the way back in 2000. Both of these papers, plaintiffs suggest, were included in the Environmental Protection Agency's 2016 review of glyphosate, which said the chemical could not cause cancer.
E-Mails Suggest EPA Official Shared "Close" Relationship With Monsanto
Other emails may be even more damning. In one message, executives at Monsanto appear to reveal a surprisingly-close relationship with Jess Rowland, a former EPA official who led the agency's Cancer Assessment Review Committee.
Rowland oversaw the Environmental Protection Agency's recent review of glyphosate. In fact, the former official has been accused of leaking the report, which put Monsanto's product in a favorable light, before it could be approved for official release.
During the agency's deliberations, however, Monsanto appears to have gained intimate knowledge of the proceedings. "I doubt EPA and Jess can kill this," one executive writes, "but it's good to know they are going to actually make the effort."
Increased Roundup Warnings Are Lawful In California, Judge Says
Plaintiffs accuse Rowland of working in concert with Monsanto to squash scientific research that raised questions about glyphosate's safety, including a 2015 report from the World Health Organization that concluded the chemical was "probably carcinogenic." This classification, endorsed by most cancer researchers as definitive, can have major real-world consequences.
The State of California, for example, where carcinogen-containing products must be labeled appropriately, decided to slap Roundup with updated cautions. While Monsanto and a group of citrus producers attempted to delay the State's choice from taking effect, their legal efforts were recently dismissed by a California Superior Court Judge.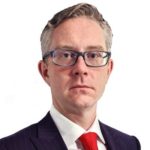 Mr. Banville is a personal injury attorney who has experience in handling auto accidents, work injuries, medical malpractice, dog bites, slip and falls, and representing survivors and victims of sexual abuse. Mr. Banville is affiliated with law firms in Pennsylvania, New York, New Jersey, Delaware, D.C., and Maryland. Justice Guardians